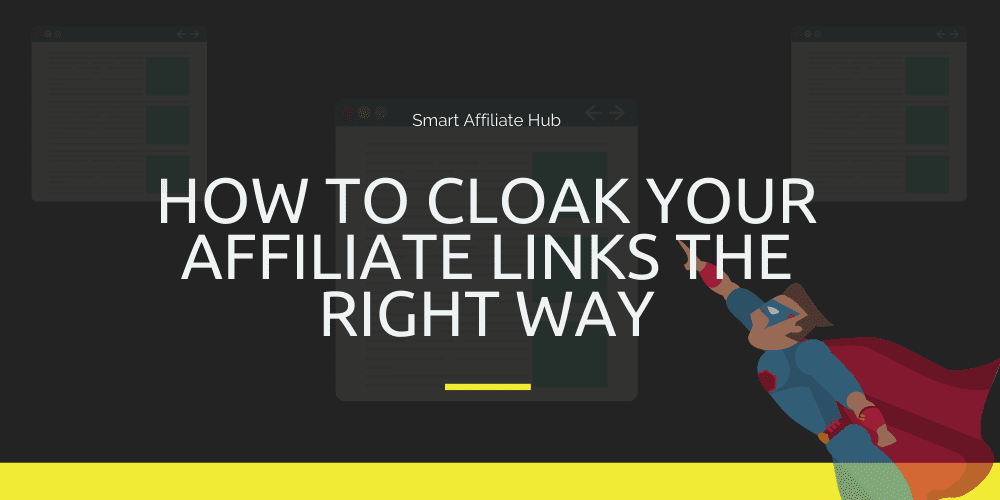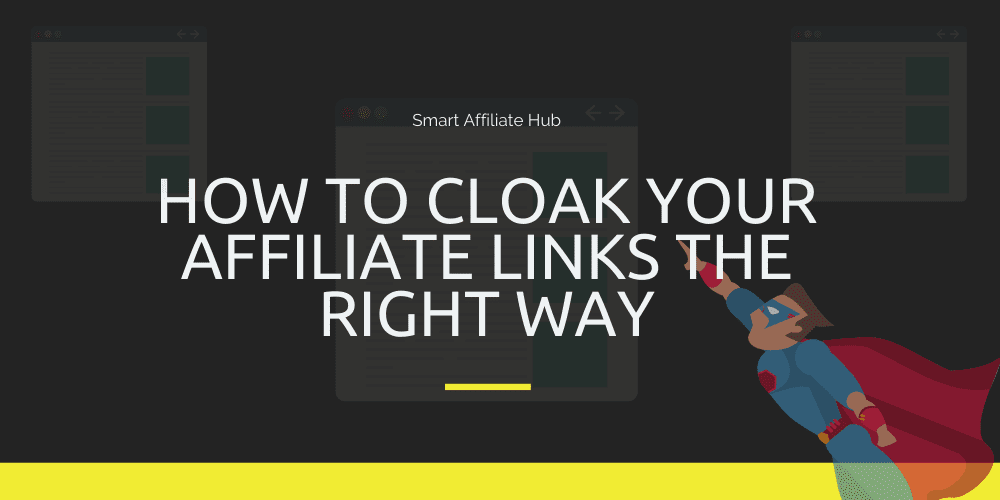 Affiliate links (used in affiliate marketing) can often look messy and suspicious. Often times people avoid clicking on such links thinking that it would lead them to spam.
Cloaking your link would make your affiliate links look more professional as well as enable you to track your links to see if people are actually clicking through.
Now I know what you're thinking…
Most affiliate links contain their own tracking system, so what's the point of tracking it through cloaking?
Well, what I like to do is create multiple cloaked links, so I can place them in different areas of my blog that lead to the same website.
This will then allow me to track which placement is getting more clicks than the other.

The above image is an example of three affiliate links that lead you to the exact same website.
One of them will be the original affiliate link and the other two are cloaked using different services.
Read This Before You Start Cloaking Your Affiliate Link
Even though tracking or more specifically cloaking your affiliate links can give a professional and trustworthy impression.
It can also negatively impact your website if done with bad intentions.
There are people who legitimately cloak their URL's, but there are also people who use it to hide their spam.
If you check out Google's Webmaster Guidelines, you might interpret it as something you shouldn't do, but that is only if you use it to deceive your visitors and directing to something totally unrelated.
You should always make it known to your visitors of what to expect after clicking on your cloaked URL.
This is also part of building trust and credibility with your visitors. Would you continue to visit or click links from the person who just click-baited you?
If you are thinking about using cloaked affiliate links. I highly recommend that you check out this article on how to nofollow external links by clicking here.
There are many ways to cloak and track your affiliate links, but I will provide you with my recommended methods to track and cloak your affiliate links for free!
How to Track and Cloak your Affiliate Link For FREE
Method #1: Google URL Shortener (Cloaker)
Google has its own URL shortener and it also comes with a click recorder.
Which means, you can track how many clicks you are receiving from a shortened affiliate link or other URL's.
This is commonly used on Facebook, YouTube video descriptions and many more. This is a powerful tool, but don't misuse it otherwise it wouldn't do you any good.
Here's how to use it properly: If you make a YouTube video talking about bitcoin strategies with a shortened URL for additional information.
Your shortened URL should direct your visitors to exactly that. Additional information on bitcoin strategies.
Google URL Shortener Tutorial: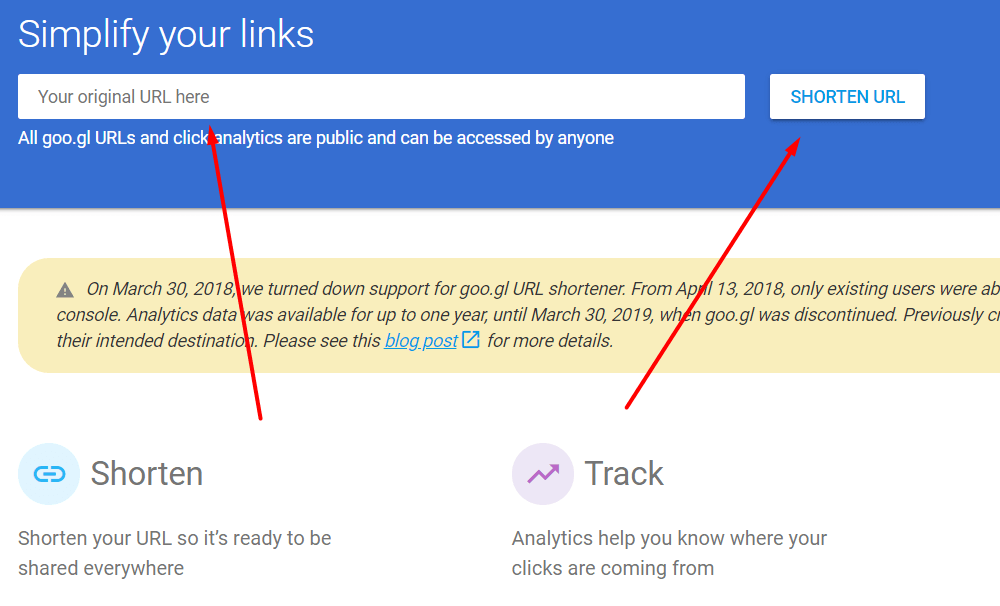 Click Here to get started with Google URL Shortener
Enter the affiliate link or any other link that you would like to shorten and press shorten URL.
Once you have successfully generated a shorten URL. You can now post it to where you want to advertise, such as Facebook, YouTube Video Description, and more.
The best part about using Google URL shortener is certainly the ability to track the amount of click the URL generated. This will again, provide you with data for you to determine how effective your placement is.
Method #2: Pretty Link Plugin (Lite)
Unfortunately, this plugin is only available on WordPress. It is free to install and allows you to cloak, shrink, organize, track, and share an unlimited amount of shortened URLs.
Similar to Google URL Shortener, this plugin will allow you to create a random URL, but also includes your website's name (for example smartaffiliatehub.com/cloakedlink).
Pretty Link will also allow you to manually set nofollow to not allow search engine bots to influence search engine results.
Pretty Link also comes with a paid version, but we will focus on the free version for the purpose of this article.
Method #3 Thirsty Affiliates (Free)
Similar to Pretty Link, but it does come with a few more features:
Nofollow Globally or per link
Showing category slugs per URL
Import & export settings
Attaching images/banners to affiliate links
Uncloak option
Rest API compatibility
Use customizable link prefixes
Pretty Link or Thirsty Affiliates?
Before I give you my opinion, I want to clarify that I am not an affiliate with either of these companies.
Honestly, I would prefer Thirsty Affiliates over Pretty Link because Thirsty Affiliates seems like they are built with bloggers and niche websites in mind.
However, you should definitely try them both for free and see which one works for you.
Should You Use Cloaked Tools?
It is not so much how your URLs look like, but how you incorporate it in your articles.
If you spam it all over the place, the chances of someone clicking is greatly reduced because it looks unprofessional.
Links should only be placed when it makes sense.
If you want to learn more about affiliate marketing, I'd like to offer you my free course on how to start a blog for affiliate marketing today.
I hope this was helpful. If you have any more questions, please leave a comment down below and I will try my best to help you out.
Kind Regards,