Hello and welcome to my Sqribble Review 2021! In this article, I hope to provide you with accurate information to help you make an informed decision.
In short, Sqribble is an eBook creation software that helps you produce high-quality eBooks with ease using drag-and-drop functions and pre-designed templates.
With this software, you won't have to hire a professional freelancer to design your eBooks. It promises to help you create your eBook in seconds, even if you don't have any content. But does it actually work?
Here's why you should take advantage of creating eBooks. Do you remember back in the days when people would carry soft or hardcover books? Libraries would be filled with people. 
In my opinion, ever since we entered what I call the digital era, people are looking for other means to read books. The first sign of this taking place was the release of the kindle book reader. 
So if you're in the market for selling or publishing eBooks, Sqribble will make your life much easier.
Without a doubt, Sqribble is a very powerful eBook creation software. Unlike similar software, it is designed to give you an easy experience when building professional eBooks, reports, whitepapers, and more. 
Before discovering Sqribble, I've used other methods such as Google Docs. It works, but it's no where near as easy as Sqribble. 
Current Discount Code
DOLITTLE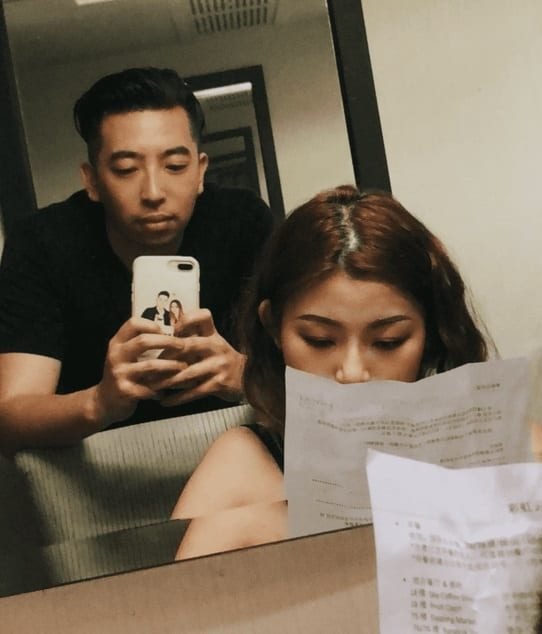 A little about me before my Sqribble Review!
My name is Eric, a solo entrepreneur who started Smart Affiliate Hub with the sole purpose of learning and teaching. 
It was all thanks to joining Wealthy Affiliate, where I acquired the knowledge of starting a blog and pursing a career in affiliate marketing.
No matter what you decide to do, the first step is the most crucial step needed. If you don't take the first step, you will never succeed, it's that simple.
"If you don't find a way to make money while you sleep, you will work until you die." 
– Warren Buffett
Before I started affiliate marketing, I didn't know very much about eBooks. In fact, I was still reading hard copy books that I purchased at Barnes & Noble.
My first few attempts to create an ebook for my lead magnet failed miserably. Not only did I spent hours of my time, but the results were also less than satisfactory. 
After doing some research, I discovered Sqribble and that changed everything for me. And now, I want to share with you, Sqribble, my favorite eBook creation software.
Sqribble Review
Product Name: Sqribble
Product Description: Sqribble is an eBook creation software. It allows you to create professionally designed eBooks in seconds.
Brand: Sqribble
Offer price: 26.80
Currency: $
Availability: OnlineOnly
Offer URL: https://smartaffiliatehub.com//buysqribble
Summary
I had an amazing experience using Sqribble to create eBooks for myself in the past as well as for my readers. It makes the creation process extremely enjoyable with their pre-designed templates that you can use.
Pros
Sqribble is easy to use.
Inexpensive to own.
Lots of available templates.
Commercial license included.
Flipbook creator.
3D eBook cover.
The refund process is easy!
Cons
Many upsell.
Not exactly perfect when it comes to eBook creation.
Sqribble Review Disclosure
In this article, I will try my best to provide you with an unbiased Sqribble eBook creator review to help you decide if Sqribble is the right product for you and your business.
Here at Smart Affiliate Hub, I provide my visitors with up-to-date information on digital marketing products. eBook creation has always been a big challenge for me. I am not a good designer and without a template, a 5-year-old could probably create a more presentable eBook.
And that's how I discovered Sqribble. I saw one of my marketing friends promote it and I also did some research about it prior to making the purchase. Sqribble really simplifies the eBook PDF creation process. 
Previously, Smart Affiliate Hub offered a free eBook to all users. Now I've switched over to giving away Divi by Elegant Theme to help you jumpstart your blog today.
But not to discredit the value of Sqribble. Let's just say without it, I wouldn't have the guts to provide my eBook for such a long time.
With that said, I want to fully disclose that I am an affiliate for Sqribble. In this article, it will contain my affiliate links. If you sign up using my affiliate link, I will get paid by them as compensation for my work.
Rest assured that you won't pay more money by using my affiliate link. In fact, don't forget to use the CODE: DOLITTLE. With this code, you will save approximately $40.20 effectively dropping the price down to $26.80 from $67.00.
Sqribble is a cloud-based eBook creation software founded by Adeel Chowdhry and Ali Chowdhry. Both Adeel and Ali are online entrepreneurs and speakers with over ten years of experience in the digital industry. Ps. they are probably related.
He has been featured in multiple media outlets such as the New York Times Best Seller and The Laptop Millionaire.
Unlike other products in this industry, Sqribble is backed by real people with real success.  
In fact, he is famous for products like "Social Studio FX and Pixel Studio FX".
Now back to why it became so relevant in the digital marketing industry. First of all, the hardest part of creating a digital product is the initial designing and writing.
Sqribble allows you to create professional eBooks, reports, whitepapers, and more.
Sqribble is super easy to use with its drag n' drop design with many different templates to work with. I'm quite confident that you can find one that fits you!
Why You Should Use Sqribble eBook Creator
Let's face it, things aren't that simple anymore. Simply asking people to sign up for your email list doesn't work anymore. There needs to be an incentive.
Fortunately, there are simple and cost-effective offers that you can give to your readers for subscribing to your newsletter.
For example, an eBook, whitepaper, or a free report. These can all be generated without breaking the bank.
But the problem and headache is the creation process. Designing, writing, formating, those can take hours of your time.
Luckily for us, there is a simple solution by the name Sqribble. It can simplify the entire process, so you can focus on other aspects of your business.
That's why in my opinion, Sqribble eBook software is a great lead magnet producer!
How To Use The Sqribble eBook Creator
After purchasing Sqribble, simply log in using your account details.
You'll notice lots of eBook templates to choose from. They are all categorized, so choose one that fits you and your niche.
Simply select the template that you want to use and click view.
Once you've chosen your template, you'll be asked to select one of the following:
Grab Content From A URL
Start From Scratch
Copy And Paste
Upload Word File
Start From Article Collection
Once you're done, you can edit your eBook by modifying it such as resizing text, adding media, call-to-actions, banners, etc. When you feel like your eBook is ready. Simply click generate eBook in the top right-hand corner.
I highly recommend that you preview it before saving it as a PDF file.
Grab Content From A URL
Simply enter the URL that you want to create an eBook from and Sqribble will automatically pull the content from that page and insert it into your eBook. Sqribble analyzes the HTML code and only inserts the texts available on the page. 
This makes eBook creation brainless and easy. It also applies the proper credits to ensure that the author is getting the credit he or she deserves while you can provide more value to your audience.
However, the eBook produced using this method is not perfect. You will likely have to go back and make some adjustments. But it does save you some time from writing the content manually.
Start From Scratch
This option allows you to enter your own content. This is for people who want to create an eBook with original content. Personally, I prefer this method since it's all from yourself, but it does take more time to produce.
Copy And Paste
Let's say you have an eBook created elsewhere. But the design just isn't up to your standards. You can simply copy and paste your content into Sqribble and it will automatically format it for you.
Upload Word File
When I first started writing eBooks, I used Microsoft Word to create my drafts. Sqribble allows you to upload Word Files and will again automatically format it into your eBook.
Start From Article Collection
Lastly, Sqribble allows you to extract content from their own private label library. There you can use their articles for free without the need to credit the original author or linking back to the source. But personally, I prefer to link back and give credit to those who deserve it.
Once you've chosen the content for your eBook, can you edit the text, move content around, and media (images), links, CTA, etc. You can also add new pages with different layout designs to make your eBook more personalized.
Here comes a serious question. Is Sqribble a scam? In short, Sqribble is not a scam. It's a legitimate eBook creation software backed by real successful people. Personally, I've used it to create a few eBooks for my subscribers in the past. It really helps simplify the entire process.
In my experience, creating the perfect eBook can be extremely time consuming. Even with the Sqribble eBook creator software, it won't be a few clicks away if you want to create one that has value. 
But with the templates provided, you can create a serious eBook that you can be proud to sell on places like Amazon.
What Are The Features That You Get With Sqribble?
Sqribble Software
Create professional and high-quality eBooks in minutes with the Sqribble eBook creator software. 
It comes with pre-filled content to save you time from writing. However, I do recommend writing your own content to personalize it.
Tutorials And Support
Interactive modules to help you get the most out of it. Having the tool is great, but knowing how to take advantage of the tool is even better.
Sqribble Commercial License
Become a freelancer and design eBooks, reports, or whitepapers for your clients. 
Automatically Creates The Table Of Content
It will automatically create a table of content (can be edited) for your eBook to provide your readers with better user experience.
Create eBook Covers
If you are looking to sell your eBooks on platforms like Amazon. It helps to create professionally designed eBook Covers. This will help entice people to buy it. Sqribble comes with 50 pre-built templates for various niche markets (15 to be exact). This is one of my favorite features because I've used freelancers and other dedicated eBook cover generators and they are not cheap.
Create Flipbooks
If the standard eBook is not enough. You can create flipbooks using Sqribble. This will make your digital book feel more like an actual book with page-turning animations. Flipbooks can also help you attract more people to opt-in to your email list. The flipbook feature is not commonly found in other eBook creation softwares.
Automatically Creates The Headers And Footers
It will automatically create headers and footers into your eBook. This will allow you to call-to-actions, logos, etc on every page.
Drag N' Drop
Edit your content using drag n' drop function. This will allow you to design your eBooks without any coding skills. Drag N' Drop has changed the way people build websites. Instead of dealing with codes in the backend and not knowing exactly how your website will look until its done. Drag N' Drop is a frontend editor which allows you to see the changes made to your live set as your go.
Automatically Generates Page Numbers
Each page is automatically numbered for you. After all, I've never seen a book without pages. Have you?
Fully Customizable
The entirety of your eBook is fully customizable to match your website, brand, and taste. Remember, your products should be unique to you.
Would you really trust this company to host your websites? I know I wouldn't… Website hosting is definitely a necessity if you want to make money online through a website, but there are many better alternatives such as my personal recommendation HostGator.
Special Launch Price With Bonuses Included
Instantly create stunning eBooks and reports!
Build your email list by giving away your eBooks and reports.
Sell eBooks on your website or other platforms like Amazon.
BONUS #1. Sqribble Commercial License (WORTH $497)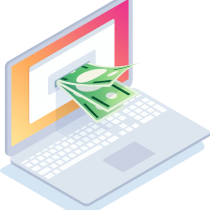 The Fast Action Bonus gives you their commercial license.
This allows you to create an unlimited number of eBooks, reports, and whitepapers that you can sell to your clients.
You don't have to pay any annual fees or royalties for your sales.
BONUS #2. Client Management Dashboard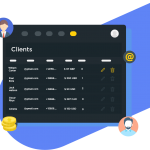 Gain a new client? Add them to your client management dashboard to keep track of clients or manage projects.
The client management dashboard is extremely handy. There you can add, edit, or remove your clients. 
BONUS #3. Feedback Engine
Get feedback in real-time from your clients to ensure that you are delivering the best value possible.
Sqribble is a very user-friendly software.
Unlimited-use after one-time payment.
Tons of eBook templates to choose from.
Professional page layouts.
Extremely affordable pricing.
Some features are locked behind upsells. (3D covers and flipbook)
You'll have to manually cite the sources that you use in your eBooks.
How Much Is Sqribble eBook Creator?
Besides the Sqribble eBook creation software, there are upsells that you can purchase, but they are not required. However, these upsells or upgrades can improve the quality of your work since they vary from additional templates to limited edition eBook templates.
The Sqribble Software ($67) or ($26.80 with coupon code: DOLITTLE). Create your professional eBooks, reports, and whitepapers. 
Upgrade #1. Sqribble Professional ($97). Unlocks around 150 professional templates that are suitable for various niches. To be honest, the best templates are available on Sqribble Professional. Normally, you would have to spend a lot more money on the graphics alone through stock websites.
Upgrade #2. Sqribble Prime ($47). Unlocks 15 limited edition eBook templates every month. This will help increase your templates library over time and make you stand out in front of other Sqribble users. 
Upgrade #3. Sqribble Fantasia 3D ($77). Unlocks 3D cover creation tool. This will enable you to turn your flat covers into 3D covers. Plus, you can create flipbooks for a more interactive experience. What I found out is that people do judge a book by its cover.
Upgrade #4. Auto Job Finder ($197). This tool will help you find related jobs for various websites that are looking for services such as eBook creations.
Sqribble Software
Coupon Code: DOLITTLE
Simple to use software with easy point and click technology

50 templates to select from in 15 popular niche categories

Create amazing ebooks, reports and whitepapers in minutes

Skip writing anything with our automated content engine

Sell designs as your own and keep 100% of the profits

Includes portfolio to impress your potential clients with
Sqribble is a very formidable eBook creation software. However, there are alternatives to Sqribble in the market that either offers more features or simply more affordable. Allow me to go over 2 other software that I've personally used over the years of blogging.
Designrr is another amazing eBook creation software. However, they are more expensive compard to Sqribble (starting as low as $29.00 per month). But they do offer a 7-day free trial in which Sqribble doesn't.
Another thing to keep in mind is that Designrr does not offer certain features that you'll find in Sqribble. And these features can be an important deciding factor for you. 
For example, Designrr does not extract content from the internet. Sqribble can extract content from the internet and turn it into an eBook. This feature is seriously a time saver!
Sqribble also offers more templates and a bit more smooth to operate. Overall though, you can't go wrong with either Sqribble or Designrr.
Canva is another software that I use quite often. But mainly to create featured images for my blog posts. But I have tried to create an eBook on Canva and the experience is not that great. 
However, Canva does have a ton of templates to use. But the cost for templates can stack up really fast with Canva. Again, Canva is a great software to get your graphics work done. But in terms of creating your eBooks, I would prefer Sqribble over Canva.
Sqribble is the perfect software for those who want to create beautiful and professionally designed eBooks to sell or to offer as a free lead magnet. It's jam-packed with a ton of features to help you build a professionally designed eBook and more without much effort.
What I like most about Sqribble is its drag-and-drop feature. It allows you to edit your work and see exactly how it's going to look as a finished product.
For only $67.00 or $26.80 with the limited time offer. Sqribble is one heck of a deal with no recurring payments (one-time payment). I hope this helps you make an informative decision.
Again, don't forget to use the coupon code: DOLITTLE​. The coupon code above may or may not work by the time you take advantage of this offer.
Thanks again for checking out my honest Sqribble eBook Creator review. If you have any other questions, please leave a comment down below and I will try my best to help you out.
Frequently Asked Questions