For those who didn't know. YouTube, one of the largest websites in the world went down for around an hour. Now you're probably wondering, how is that possible? Well, that goes to show that anything is possible. Many years ago, Google went down for 5 minutes and internet traffic dropped by 40%.
What I want to bring to your attention today is that anything can happen. Even the big companies in the world can and will run into trouble.
Just last month during my switched from Wealthy Affiliate to Hostgator. The transition didn't go as smoothly as planned. Therefore, I had to make multiple restorations. Otherwise, I would probably lose my blog completely along with hundreds of blog posts.
In this article, I want to bring this to your attention and to raise awareness of the seriousness of having a backup plan. Just to be clear, I am not endorsing any companies or software in this article. I am simply presenting to you how I backup my website just in case catastrophe hits.
VaultPress by WordPress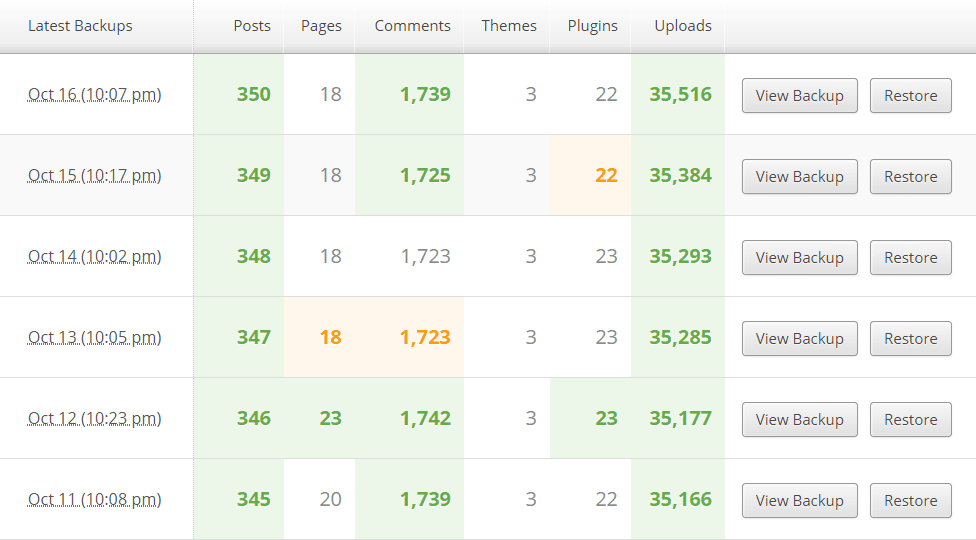 Vaultpress is backup and security software. It is now bundled with Jetpack, so if you get Jetpack Personal, it will include Vaultpress. For only $39/year, $3.25/month, or roughly $0.11 per day. You will get the following:
Automated daily backups with unlimited storage space
30-day backup archive
Easy site migration plus 1-click automated restores
Bruteforce attack protection and uptime monitoring
Spam protection for comments and pingbacks
Priority support from WordPress experts
For blogs and small businesses, you don't need to purchase the business plan. The personal plan will suffice with most of your needs especially if you only need Vaultpress backup.
Download Your Email List
Vaultpress will only back up your blog, but what about your email list? If you haven't started your email list yet, you need to get one now because it's going to be your customer base if you want to be successful at making money online. Click here to check out my full tutorial on how to set up an email list with AWeber.
Now on to why you need to download your email list at least once per week. What usually happens is, if you receive enough spam reports, your email list provider will eventually shut you down. When you get shut down, you will lose your email list completely.
It's very simple with AWeber!
All you need to do is log in to your AWeber account > Subscribers > Scroll Down > Export CSV! Congratulations, you now have a back up of your email list, so even if you have to switch providers, you will still have your email list!
Don't Rely On Your Website Host To Always Have A Backup
Again, anything can happen. I've asked my website hosting provider to restore my website to a previous point. Not only did it take extra long, but there's little control compared to having your own backup.
I am not going to depend on my website hosting provider to keep a copy of my money generating operation. Why should I? I mean, I can have my own as a backup plan for less than $0.11 per day.
Also, if you don't want to pay for a backup software, there are free alternatives that you can utilize, so there's no excuse why you can't have your own backup for your online business.
Learn From Other People's Problems
YouTube is one of the best examples to learn from. Not just from their success, but how they handle their problems. If YouTube didn't have a backup plan for when their server goes down. It can be catastrophic considering how much revenue they earn per hour.
Obviously, you don't hope that your website goes down or gets hacked. You plan for the worst, so you know exactly what to do when you need to use your backups.
If companies like Google or YouTube can go down, what makes you think your website and my website won't? I certainly have millions of dollars invested in operating Smart Affiliate Hub.
Do you have a backup plan for yourself? Do you believe in the importance of backing up your own website? Please share your thoughts by leaving a comment down below. If you need help with anything, please ask and I will do my best to help you out!
Cheers,