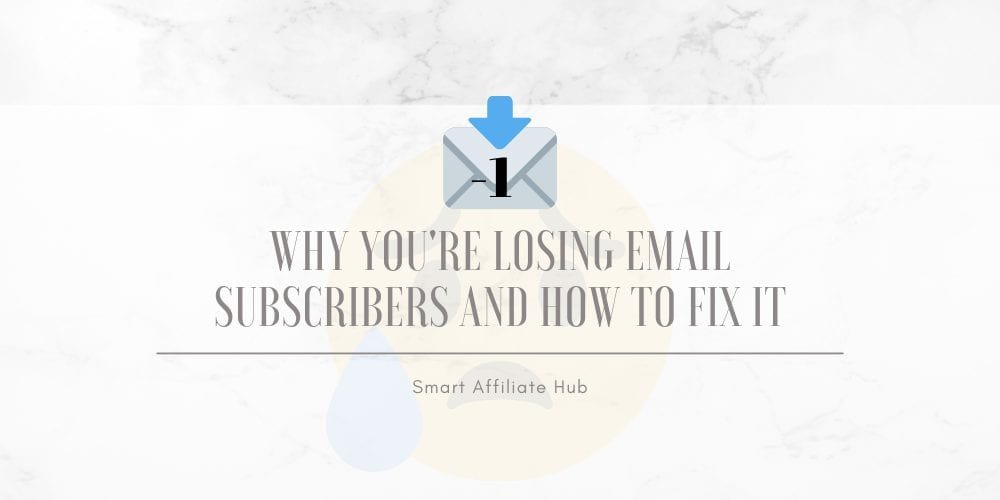 Are you having trouble retaining your email subscribers? If this is you, then you have a serious issue in your hands. Your email list is essentially the bloodline of your business.
Email marketing is one of the best marketing strategies to drive traffic to your website and to build a relationship. It's extremely important that your subscribers stick around.
It's the very tool that helps you generate repeat business from your new and existing customers.
So if you're losing email subscribers, you want to recognize the issue and get it fixed as soon as possible.
In this article, I will go over some of the possible reasons why you're losing email subscribers to help you get your diagnostics started. Without further ado, let's begin!
You Are Not Delivering What Your Subscribers Expected
One of the biggest culprit to low conversions through email marketing as well as unsubscriptions is due to you not delivering what your subscribers were expecting.
If they signed up for weight loss tips, you don't want to start sending them emails about how to make money online and vice versa. They are simply not interested and will not hesitate to unsubscribe.
However, there are times when you might want to segment your email list. For example, if you are promoting clothing, you'll want to segment your list based on gender.
With email marketing software like AWeber, you can segment your email subscribers based on different criteria such as gender, location, demographics, interests, etc. This will allow you to send personalized emails to each group of subscribers.
Your Email List Was Purchased, Not Earned
We all start from zero and I do understand how it feels to start an email list with no subscribers. You might have seen an advertisement that promotes a large list of emails or sale.
But before you go and spend your hard-earned dollars. I want to state that it is a terrible idea to buy an email list. It's a complete waste of money and you're probably not going to earn a dime from it.
Here's why buying an email list wouldn't work for anyone:
Likely to mark you as spam since they don't know who you are.
Information is probably outdated.
You're not going to get qualified leads that are interested in your offers.
So if this is what you're doing, I highly suggest you ditch that email list you purchased and grow your own email list.
There are amazing plugins that you can use to capture leads such as Thrive Leads, OptinMonster, etc.
If you are completely new to email marketing, you can check out my article on how to build an email list with AWeber (30-day free trial).
Your Subject Lines Are Not Appealing
Like a subject line in a news article. If it's not appealing, people just aren't going to check it out. Your subject line is the first impression before the content, so make sure it counts.
You want it to spark curiosity, but at the same time not be a clickbait.
Even if someone clicks on your email, but if it doesn't deliver what your subscribers expected from the subject line, they'll likely unsubscribe.
A great tool to evaluate your subject line is SubjectLine.com. Punch in your subject line and let the tool do its job!
You're Emailing Too Quickly And Too Often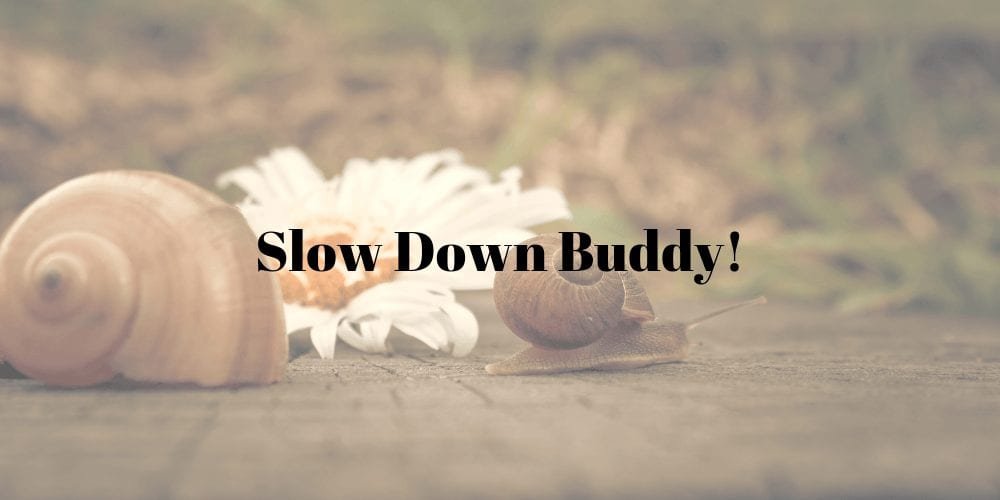 Annoying your subscribers is one of the easiest ways to get them to unsubscribe. Like you, they might be receiving emails from many people throughout the day.
And even though they have nothing against you, you might stand out as one of those annoying emails if you send them too quickly and too often.
So make sure you think about the frequency of your emails. Too much is not necessarily a good thing.
In fact, I have adjusted my email frequency to 3 times per week since the release of this article. By tweaking my email frequency, I am seeing an increase in open rates.
Anything tip is to state how often you'll be sending out your emails. If it's going to be daily, make sure your subscribers know about it.
Your Emails Are Not Visually Appealing
Depending on what type of emails and what time of audience you are catering to. You might want to adjust the appearance of your emails.
For example, if you are selling iPhone cases, you'll want to provide visuals in your email such as photos of the iPhone cases that you are promoting.
In the case of selling iPhone cases, an email with no visuals might not grab the attention of your subscribers causing no sales.
So next time you generate your email, make sure it is visually appealing to your type of audience!
In Conclusion
Once you've recognized the problem of why you're losing subscribers, the next step is to fix it and transform your email into a money-making machine.
If you're losing subscribers right now, that's okay! It's all part of learning and growing. But nothing will change if you don't learn from your mistakes and make the changes to improve upon it.
I hope this was helpful! If you have any questions, please feel free to leave a comment down below and I will try my best to help you out.
Kind Regards,