Having traffic to your website does great wonders for you. First, it helps with motivation and it can potentially earn you money. However, not all traffic is deemed equal. As a starter, money might be an issue and that's why I want to talk about why your website needs a blog.
In a blog, content is the core. Without content, your website is nothing but an empty shell. Back in the days, people used to view blogging as a recreational activity.
Now, blogging has been transformed into a method of delivering information to relevant audiences. Check out the blogging statistics below to see why it's so important today!
Blogging Statistics:
346 million people around the globe read blogs. Source: (the future buzz)
77% of people who use the internet read blogs. Source: (Impact)
Internet users in the US spend 3x more time on blogs than they do on email. Source: (HubSpot)
79% of people who shop online spend half their time researching products online. Source: (Impact)
As of 2016, 36% of Fortune 500 companies had a public blog. Source: (Statista)
61% of U.S. online consumers have made a purchase based on recommendations from a blog. Source: (FactBrowser)
89% of companies believe blogging will grow more important over the next five years. Source: (Impact)
Marketers who focus on blogging as a priority are 13 times more likely to see a positive ROI. Source: (HubSpot)
Leads from SEO have a close rate of 14.3%, compared to a close rate of 1.7% for email or print advertising. Source: (Search Engine Journal)
Blogging will not only allow you to promote and review products and services. But It will also help you rank better in organic search engines as long as you're delivering quality content.
You don't have to be an English major or someone with perfect grammar. You can be a successful blogger as long as you can deliver quality content that captivates your viewers.
A Brief Overview On Blogs
The first blog was created by Justin Hall in 1994. It was not known as blogs in the very beginning. It wasn't until 1997 that the term weblog was created.
Blogging is now very common and a form of communication from companies, politicians, celebrities, and people like me and you. As a matter of fact, you can write just about anything on a blog!
There are people who blog about their life such as traveling to different places around the world while documenting the events and taking pictures.
Blogs can be used to review products and business. Many consumers would never buy a product until after they've done their research.
Blogs are now considered an important source for researchers or people who are interested in a particular niche in the market. If you run a successful blog, you can generate massive traffic.
Why Blogging Can Drive Massive Traffic
Blogs are content-based and are usually rich in keywords and keywords help blogs rank high in search engines like Google, Bing, Yahoo, etc. The keywords in blogs help search engines understand what the blog is about.
The Google search engine algorithms change frequently, so people think SEO is no longer effective. It's actually not true, SEO has simply changed with the search engine algorithms.
To take advantage of SEO, all you have to do is write high-quality articles consistently with long-tail keywords with low competitions, and promote your posts on social media.
SEO might not generate you instant traffic, but the traffic will come over time. Your blog posts are the seeds that you plant on your website. Once the traffic comes, that is when you know it's almost time for harvesting.
You Can Get Lots Of Opportunities With Blogging
If you go to any popular business website, you will notice they have a blog of their own. A blog can be used for consulting, digital publishing, and e-commerce.
A blog can also be used to promote or offer information and help build trust through customer engagement.
Any business looking for success should never pass up on blogging because you can build a brand and credibility.
As you frequently publish up to date information, allowing guest blogging and other experts to offer their opinions, your credibility will also grow.
People buy from those they trust. Let's use Apple Products as an example! Each year, new products are introduced to the market and people are always lined up for it, why?
The reason why is that they TRUST the company: Apple Products
How To Set Up Your Own Blog
You can set up your website and have it live in about 30 seconds! This is how I did it(: Sign up for a FREE Starter Account on Wealthy Affiliate by Clicking Here
After you signed up, you can click SiteRubix (Build Your Website Here) and follow the instructions to build your free website.
Or you can check out my latest course on how to start a blog for affiliate marketing.
How To Create Quality Content
Once you have a website, the blog should be a piece of cake. The most overwhelmed aspect of blogging is figuring out what you want to write about.
Let's say your website is about losing weight, my recommendation is checking out articles online and social media to find out what is commonly discussed.
You should also get a pen and paper ready to take notes of questions being asked because the questions can be a topic for your future articles.
Writing a blog should be fun and easy because you are expressing yourself by offering information, reviews, suggestions, etc. There's no right or wrong way to blog, all you have to do is be yourself.
Do you remember going to school and learning how to structure an essay? There is a structure in blogging too, but it's very easy (:
You need a captivating title. This is very important because your viewers will not continue to read if the title is not interesting.
Capture the reader with the first sentence by making it sounds irresistible, that they feel they MUST keep reading.
Add some high-quality pictures. Blog posts that include images are rewarded with 94% more views!
Break the blog up into small paragraphs. This makes the post more visually appealing and easier to read.
When you are writing your content, you want to make sure you include your voice. When your viewers read your articles, you want them to be able to hear your voice.
If you are not comfortable writing, but you're a great speaker. You can invest in transcription service. You can use it to convert your audio into text, but you should proof-read it before you publish it
Blogging Tips
High-Quality Blog Posts With Consistency:
Earlier I mentioned your blog posts are the seeds of your website. Well, you also need to be consistent with new up to date content. You want to let your visitors know, you are active!
Your subscribers would also appreciate up-to-date content because they are seeking for current solutions. Also, if you are consistent with your high-quality content, you will also rank higher in search engines resulting in more organic traffic.
Using Proper Keywords:
Once you have decided what you want to post about, you need to use a keyword research tool to find low competition keywords to help your blog rank better.
Remember, keywords are what people are searching for! An example would be: How to sleep better at night.
Jaaxy is one of the most advanced Keyword Research Tool and it currently offers a free trial that allows you to search up to 30 keywords.
A keyword research tool will provide you with accurate data, so you don't have to guess what keywords will perform well.
Make Sure Your Blog Posts Are Easy To Read:
Many people are visual like me. You should break down your paragraphs and make use of bold, italics, underline, and color.
You also want to include relevant pictures to make your articles more visually appealing!
Share On Social Media: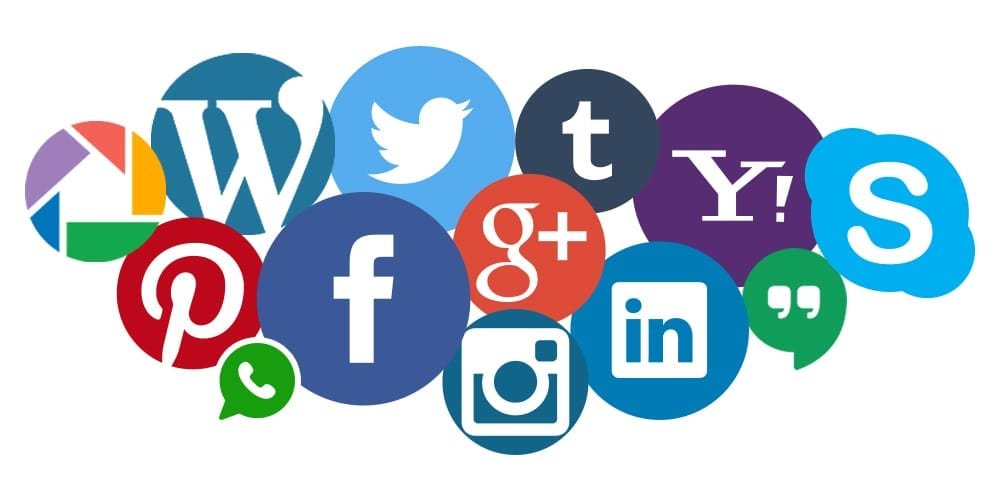 Even if you have a great blog, without an audience, it is worthless! I recommend you share every post on Facebook, Instagram, Twitter, YouTube, Pinterest, and any other social media platform.
Your goal is to reach out to many people! If your article is relevant and helpful, people would share your posts with others generating you, even more, traffic☺
Build A Email List:
Every blogger should build an email list! This is not so you can spam your subscribers with information that is not relevant. Every subscriber you get is a potential customer, so you want to inform them of relevant products and services. Learn how to build an email list with AWeber.
Thanks again for reading our daily blog. I hope this was informative and if you have any questions, please leave a comment below!