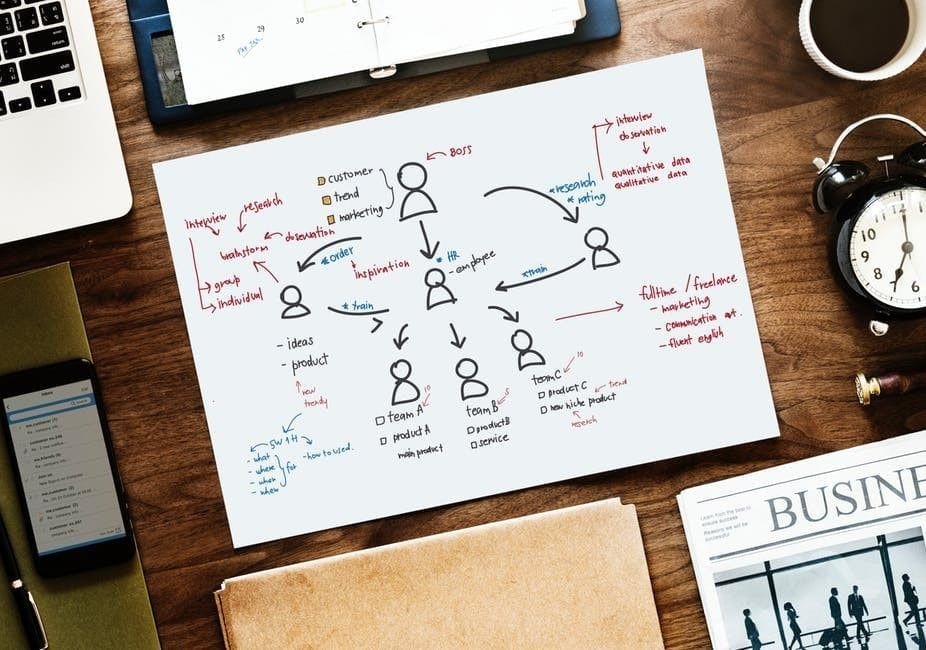 What is content curation? In this article, I will go over what it is and how you can become a pro at it! The nice thing about content curation is that, if done properly, the rewards are mind blowing. Without further ado, let's get started!
What Is Content Curation
According to Wikipedia, Content curation is the process of gathering information relevant to a particular topic or area of interest. In a nutshell, curating content is the process of gathering information from different sources to create a whole new piece of content.— This can be very beneficial for industries that relies heavily on content.
If you run a blog or a website, curating content will allow you to generate more content for your readers.
If you run a YouTube channel, curating content will allow you to produce more videos for your viewers.
Depending on your niche topic, there are different approaches to content creation. If you're not sure what you should do, please leave a comment down below with your niche topic and I'll try my best to answer you.
Understanding Your Niche Topic
If you run a make money online blog, you can create information with statistics in the form of a blog or video on how to make money online.
If you run a blog on cooking, you can create a blog or video content on recipes and showcasing the actual cooking process.
If you run a blog on how to lose weight, you can create information in the form of a blog or video on how to lose weight.
It's that simple!
Now that you understand your niche topic, you can then research information that relates to your blog or YouTube channel. In the end, your goal is to curate the best piece of work, so your readers don't have to go searching for the needle in the haystack.
How To Source Your Content
The good news is, there are plenty of content available out there. Some are great and some are just pieces of hot mess. It is up to you to be selective and choose the best work to curate.
Remember, your objective is to choose only the best work, put it together to deliver the best piece of information for your readers.
Note: Please link back to the source!
I want to clarify, content curation is not simply copy and pasting content, links, tweets, etc and sharing it across your Social Media channels. What people are looking for is your opinion! Your readers are there to hear your voice.
How To Become A Professional Online Curator And Make Money While You're At It
#1. Sell Membership Subscriptions
If you offer high quality content, you can actually charge your readers if they want to access even better content (known as premium content). Give your readers a reason to pay for premium content by giving them out of the world content for free!
Note: The membership could be free! Instead of asking for money, you can instead ask for their email address. That way, you can market to those readers through email marketing.
#2. Start A Niche Blog
You can create a niche blog to promote content (also known as affiliate marketing). It's one of the many business models that I used to make money online. Let's say you're in the weight loss niche market. You can promote weight loss products and earn affiliate commissions.
#3. Sell Advertisement Space
I recommend everyone to focus on a specific niche. This helps you target more specific groups of people which also increases the chances of an advertiser reaching out to you to request or advertisement space.
You see, if you run a popular blog on your niche. Companies in your space would contact you to buy spaces on your website, so they can display their banner to get more visitors from you. I sell add space on occasions to using the WordPress plugin known as OiOpublisher.
#4. Start A YouTube Channel
Lots of review websites have integrated YouTube videos that has affiliate links to the products conveniently placed in the video description. You too can curate videos on YouTube and promote affiliate products.
#5. Become A Freelancer
This is probably one of the most popular opportunities for people who curate contents. Instead of running your own blog or YouTube channel. You're filling in a space where many blogs are in need of support.
If you look at some bigger blogs out there, you'll notice that they all have multiple writers. Smart Affiliate Hub only has one writer and that's me for now.
Sometimes it can quite difficult to produce content especially on my schedule. I aim to publish at least 1 new blog post per day. If only I wasn't so cheap and stat hiring freelancers, my job would be lot easier.
If I decide to grow my blog by publishing 2 blog post per day, it would be near impossible! I would need help by hiring freelancers.
Note: If you're a great freelancer (content curator), you can earn a pretty steady income by writing for other blogs and websites.

Tip: If you're a freelance writer, make sure you ask the people you work for to write you a testimonial. As long as you create great content and has a strong portfolio. People will be more than happy to pay you for your work.
Considering This As Your Next Career?
Why not become a professional blogger and create content of your own? As much as I like content creation, nothing beats doing your own research and generating your own masterpiece.
You can learn everything from creating your own website, producing your own content, and making money online by checking out my recommended platform.
If you have any suggestions, comments, or feedback. Please do share it with us by leaving a comment down below.
Kind Regards,