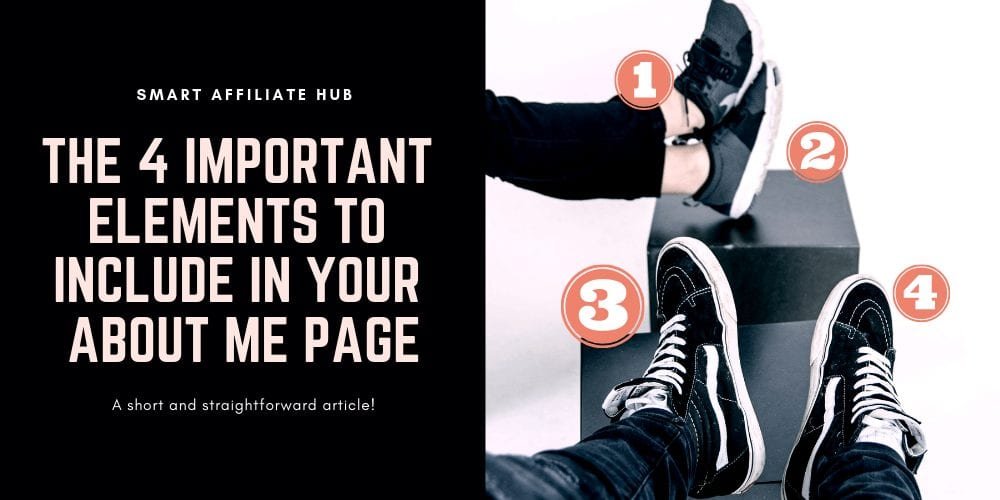 One of the most important pages on a blog is the about me page.
When someone visits your website for the first time, they'll probably end up stumbling upon your about me page because they want to learn more about you.
To help you create a more compelling about me page, I'd like to provide you with 4 important elements to include in your about page.
The 4 Important Elements To Include In Your About Page:
Image – Now you don't need to be a supermodel to post an image of yourself on your about me page. We are all beautiful in our own ways. Besides, your readers are not looking for a boyfriend or girlfriend. They just want to connect with you and get to know you on a personal level.
About Yourself – Your about page is the one page that you want to talk all about yourself. You can include information such as personal story, education, degree, expertise, life experiences, etc.
How You Can Help – Now the key to your about page is what you can do to help your readers. With so many different blogs out there, what you can do to help your readers will help them remember who you are.
Method Of Contact – Hopefully, you made a strong impression on your visitors. Chances are, they will come back to your website again in the future. Or they might even contact you for collaboration. Regardless, you should always make it easy for your visitors to contact you. That's why you should include a method of contact within your about me page.
Now that you've learned how to write a proper about page with the 4 important elements. You can go ahead and create your own.
However, if you run a business with a page about your business. You might want to combine both of your about pages (personal and business).
That way your visitors can learn more about your business and who you are at the same time. There's no reason to have 2 separate about pages when you can have it all in one location.
Hopefully, this short article was helpful!
If you have any questions, please leave a comment down below.
Kind Regards,