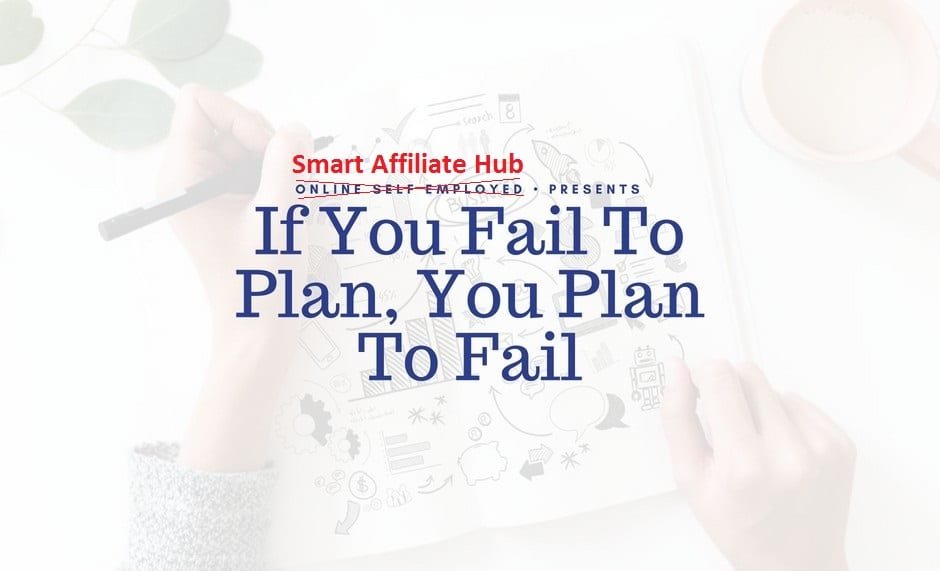 Benjamin Franklin once said, "If you fail to plan, you are planning to fail." This speaks true to everything we do in life especially when it comes to making money online.
In this industry, we get lied to all the time. Systems that makes us believe that it is possible to just pay for a learn how to make money online product and the money will come raining down.
The idea behind making money online is legitimate if you plan to win. Without planning, you're going to be burning your money faster than you can read this article.
Don't be like the 90 plus percent of the community who fails to plan. In this article, I will reveal to you ways to plan, so you can plan to win.
Tips To Plan For A Victory In The Make Money Online Space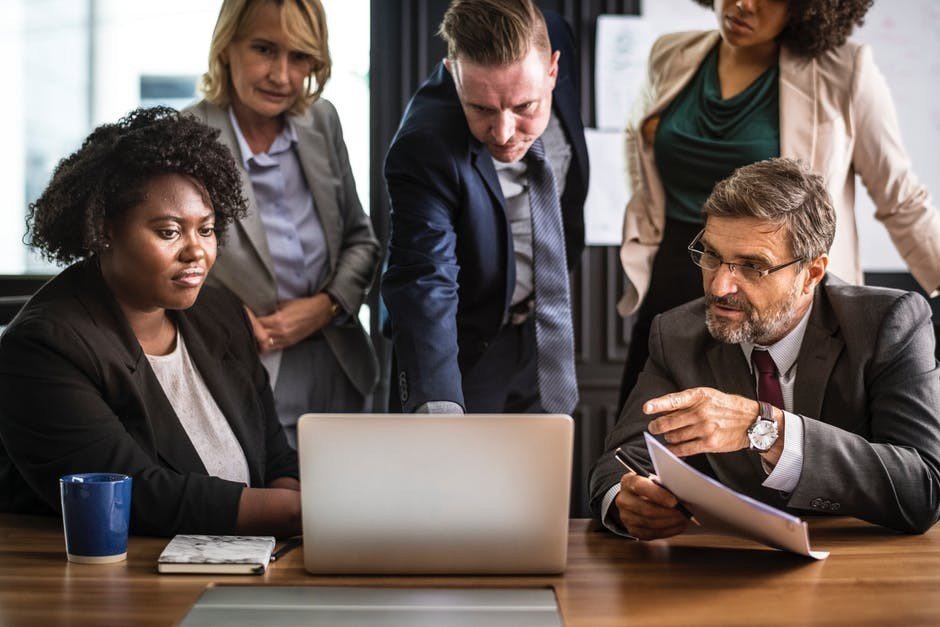 Tip #1. Understand What You Want To Do
When it comes to making money online, you have many options. Sometimes having too many options can delay your success. For example, you can open up an eCommerce store, become a freelance writer, or become a blogger and promote products also known as affiliate marketing.
Don't overkill by trying to do everything at once (don't try to be the jack of all trades). Understand how each of those options work and select the one that you like the most.
For me, I enjoy writing and promoting products that I use and trust. I didn't want to deal with customer service or delivering products, so I chose to become a blogger/affiliate marketer.
Tip #2. Choose A Foundation Platform
If you want to make money online, you're going to need some sort of platform. For example, this can be a website or a YouTube channel. I noticed many people tried to get away without choosing a platform. These are people you see spamming on other people's websites or YouTube videos.
It doesn't work because nobody will buy from you if they don't trust or know you. Your website and/or YouTube channel is your virtual salesperson. It is designed to build value and help you sell whatever you're promoting.
Smart Affiliate Hub was hosted on Wealthy Affiliate, my recommended platform. It comes with website hosting, keyword research tools, entrepreneurship training, video courses, coaching, plus more.
Now I host my website on Hostgator after getting a great deal! But I still operate another website called Affiliate Marketing Boss on Wealthy Affiliate. It's a website that I've recently made to showcase what you can do as a free member.
If you are completely new to affiliate marketing to building a website. I highly recommend that you check out Wealthy Affiliate to learn all there is to know about affiliate marketing.
Tip #3. Purchase Supporting Services
A website alone will not make you money. It's like opening a car dealership without hiring a sales consultants and finance managers. When it comes to making money online, you don't have to spend an arm and a leg.
Here are the basic services that I used to run my blog:
Elementor Page Builder – This plugin allows me to design beautiful sales and email collection pages.
AWeber – This is an email marketing service provider that stores my email list and allows me to create campaigns and autoresponders to follow up with my subscribers.
Genesis Framework With Mai Lifestyle Pro Child Theme – This is a WordPress theme that used to power my website. It allowed me to create a beautifully designed blog to give the best user experience to my readers.
Divi 4.0 Theme Builder – This is currently my website's theme and probably the last. I purchased the lifetime support version after realizing how powerful Divi really is. If you want to use this theme, I am giving it away for free.
Other miscellaneous plugins – Additional plugins allow my blog to have Social Media buttons, forms, etc. Some are free, but most are paid versions.
All in all, to run my blog, I spend around $100.00 per month (includes Wealthy Affiliate and Hostgator) which is significantly less than any bricks and mortar business. However, you're probably thinking this is absurd since most website hosting service cost around $4.00/per month with a domain name that cost around $15.00/per year.
Well, that's because one of the foundation platform (Wealthy Affiliate) that I chose costs $49.00 per month. It comes with lightning fast website hosting plus much more.
One of which is known as Jaaxy Keyword and Niche Research tool. It allows me to find keywords that are easy to rank for the top pages of search engines. That alone is worth the $100.00.
Tip #4. What Do You Plan To Do To Scale Your Business?
If you're an eCommerce store, do you know which vendor to work with? If you're a blogger, do you have a publishing frequency in mind? As a blogger, what drives traffic to my website is content. Therefore, I set a daily goal for my blog and I stick with it.
In my case, I try to produce at least 1 new piece of content for my readers every other day. Sometimes I succeed and sometimes I fail, but this keeps me accountable.
There are times now where I would post a bonus article on days where I didn't plan on posting.
You see, consistency is part of the plan. If you don't plan to be consistent with your online business. You will easily give yourself reasons why you can't do it.
For example, I have a friend who started a blog not too long ago. He's not as consistent as I am because he didn't plan to write every single day. As a matter of fact, his publishing frequency is whenever he feels like it.
Tip #5. Treat Your Online Business Like A Million Dollar Business
Do you think a person who invested a million dollars in a bricks and mortar business is going not plan for it? I've never invested millions of dollars on bricks and mortar business, but I sure as hell would plan it through with that much money on the line.
The same cannot be said about someone who started an online business because of how low the start-up cost was. They have the mentality of easy in, easy out. If their online business fails, who cares? It is only a couple hundred dollars, right?
If that's you, then you are definitely planning to fail. As a matter of fact, you need to either change that attitude or forget about making money online completely.
Instead, if you treat your online business like a million dollar business, you will put more effort to ensure its success. For me, I've not only invested money, but countless hours into Smart Affiliate Hub. I wouldn't give up and neither should you.
Tip #6. What Are Your Business Goals?
A goal is a dream with action. In order to reach your goal, you'll need to have a plan of action. Every day, I have a set goal in mind and that is to complete specific tasks to further develop Smart Affiliate Hub.
What I do on a daily basis:
I batch my content, but let's say I ran out of content in my queue. I'll do whatever it takes to produce one on the spot.
Next, I'll advertise my new post on Social Media. While I'm there, I would like, share, and comment on other people's content. This helps me network and build relationships.
Finally, I'll read and answer emails. At first, this wasn't a big deal, but as you grow, you'll start receiving more and more. Sometimes they are business propositions, but I only work with companies that I trust.
In other words, set up your income producing activities and make sure you do it each and every day. At the end of the month, even if you don't meet your expectation. You are at least that much closer next time.
Tip #7. Have Realistic Expectations
A new business owner is not going to start their business and expect to be a millionaire the next day. But for some reason, people online expect to earn thousands of dollars overnight after buying one simple product.
Maybe it's because the make money online industry is infested with lying salespeople trying to earn a quick buck.
When you start an online business, you'll need to understand that it's just like any other business. It takes time to start, gain trust, and grow.
There are no magic bullets when it comes to making money online. If there was, I wouldn't be blogging every single day.
In Conclusion
As long as you plan to win, you'll have trouble failing. Hopefully, these tips will help you on your journey to success.
Just to recap, you'll need to have an idea of what you want to do, a strong foundation, support, daily routines, mentality, small goals, and a realistic expectation.
Do you agree with this article? If you have something to add, please do us a favor and leave a comment down below. Or if you need help with anything, I'll be happy to help you the best that I can.