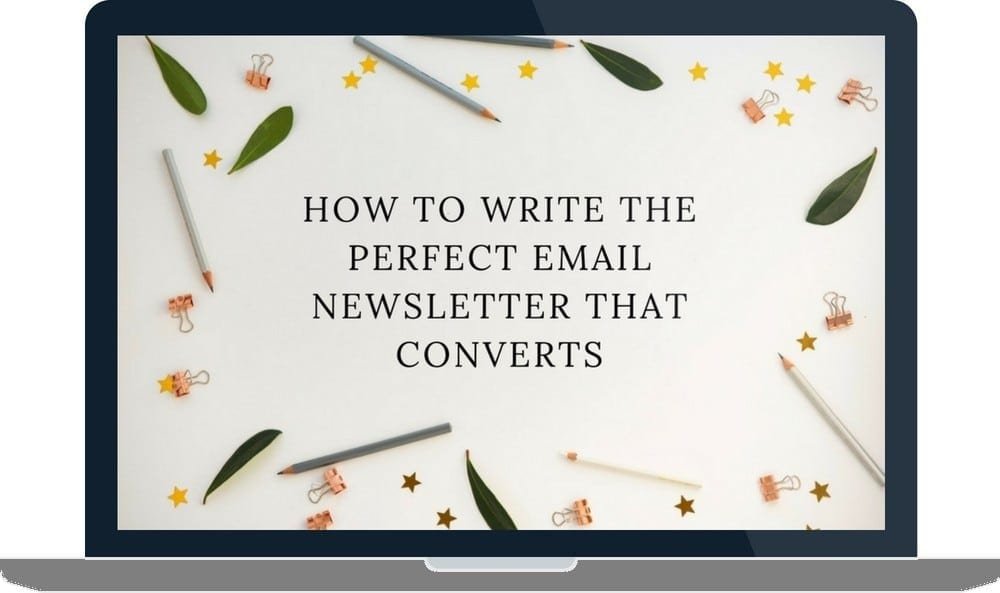 For any type of internet business, an email newsletter is essential! It allows you to contact subscribers, so you can bring them back to your business. When I purchase vape juice from an online store, they would occasionally send me emails to inform me of their latest product or promotions. It would bring me back to their store and I would likely make another purchase simply because they reminded me of their existence.
However, not everybody is using their email newsletter as a marketing tool. Your newsletter is extremely valuable and should be treated as top priority. In this article, I will go over some tips on how you can create the perfect email newsletter that will convert like honey and bees.
Why Should People Opt-In To Your Newsletter?
Okay, before you can convert anyone, you will need to already have an email list. Click here to learn how you can build an email list today!
I remember at the beginning of my make money online venture, I had a form for my readers to subscribe and all it said was, "Sign up for our newsletter."—Do you see why it was not converting?
The answer is: It doesn't tell the readers why they should convert. It's almost like asking someone to give you their money without telling them why you deserve their money.
What you should do is provide your readers with an incentive for signing up for your newsletter. It can be discount coupon codes, free eBooks, free samples, etc.—This is what I consider a lead magnet.
The truth is, people like free stuff! For example, when there are free pretzels, people would line up for hours just to get one. When in reality, the pretzels would only cost you a few dollars.
The more people subscribe, the more likely you are to increase sales conversions.—Results vary based on the relevance of your subscribers. I've had readers who paid for cheap traffic and received subscribers through it, but most of those subscribers don't read the emails.
What Do You Want Your Newsletter To Accomplish?
Before you start writing your newsletter(s). You want to ask yourself, what are you trying to accomplish through your newsletter(s). This is very important because you don't want to send out newsletters for the sake of sending newsletters.
Here are some common goals for email newsletters:
building trust with your subscribers
promoting affiliate product(s)
promoting your own product(s) to increase sales
increase Social Media presence
drive traffic to a landing page
Regardless of what you hope to accomplish, you want to make sure each newsletter serves one purpose. You don't want to overcomplicate things and confuse your subscribers.
Step #1. First, write a headline or opening statement that tells your subscribes the purpose of that newsletter.
Step #2. Provide detailed information on what you are you talking about.
Step #3. Include a clear call to action, so your subscribers can take action.
Again, the key is to be simple and straightforward. They shouldn't be scratching their head wondering what to do next after reading your
newsletter.
Create A Captivating Subject Line
A newsletter means nothing if nobody opens it right? Similar to blog posts, most people will see it, but will never click it unless it sparks an interest.
Here are some stats provided by blog.hubspot.com:

As shown above, the subject line is very important! If you don't write proper subject lines for your newsletters. It can end up never opened or reported as spam.
Fortunately, you are in control of creating subject lines, so all you have to do is make it exciting and irresistible to read. For example: If your subject line is "Our Latest Newsletter" do you think people will want to open it?
One of the best ways to increase open rates is by personalizing your messages including the subject line. The truth is, people, like to be addressed by their name because it makes them feel important.
Another tip I have for you is to include time-sensitive words in your subject line. Time and time again, a sense of urgency is proven to work. You want your subscribers to feel like it's as urgent as reading a tweet on Twitter.—Notice the news channel would often use the words, "Breaking News?"
Consistency Is Key, But Don't Annoy Your Subscribers
It's important to inform your subscribers on your "Welcome Message" that you will be sending them emails on a regular basis. Let them know exactly what to expect from you, so they don't get annoyed when they start receiving emails.
Whatever you do, make sure it's exactly what you promise. If you're going to send them weekly newsletters, make sure it gets sent once a week only.
If you are not consistent, your subscribers will forget about you and that's not good for your brand. The purpose of your newsletter is to build trust which will lead to conversion. How can you build trust if your subscribers don't hear from you often enough?
Conversely, if you send them too many emails when you only promise to send weekly or monthly. You will start to annoy your subscribers which will lead to many unsubscribing or reporting you as a spammer.
According to Market Sherpa:

As stated in the graph, 45.8% reported the email as spam simply because they emailed too often. With that in mind, emailing your subscribers is a privilege, not a right.
Enhance Your Newsletter With Visuals
People are naturally attracted to pictures and other visual displays. A blog with all text is not attractive to read, but it makes a huge difference when you include a few relevant images here and there.
Although a newsletter isn't a blog post, you can still apply the same strategy. Not everyone is going to read your text, so including images will make it easier for your subscribers to understand what the newsletter is about.—Check out 19 reasons you should include visual content in your marketing with data by blog.hubspot.com
According to Gmass.co "Emails that includes videos have a higher click-through rate (96.38%) and an average of (5.6%) open rates compared to those that didn't have videos."
Most people are visual learners, so don't be afraid to add videos and pictures to your newsletter. Stop sending giant blocks of text and start sending out emails that look professional with great visuals!
Provide Relevant Content
One of the biggest reasons people unsubscribe to newsletters is when they receive content that is irrelevant to why they signed up in the first place. If your newsletter is about how to lose weight. You don't want to send them your favorite meals at Mc Donalds.
The good thing about newsletters is that you know exactly what your subscribers are looking for. You can also send them surveys to find out if they want to learn more about a specific topic, so they will continue to read your emails.
Check To See If Your Newsletter Is Converting
Nobody can tell you if your newsletter is going to work or not. It is all based on trial and error and will take time to see the results. Fortunately, it's quite simple once you have the data!
Regardless of which email marketing provider you choose, they will almost always have analytic tools built-in. It will allow you to check the following:
Open Rates – The percentage of subscribers that are opening your emails.
Click Through Rates – The percentage of subscribers that are actually clicking one or more links in your emails.
Bounce Rates – The percentage of subscribers that didn't receive your email.
Unsubscriptions – The percentage of subscribers that unsubscribed from your newsletter.
Growth Rate – The rate at which your email list is growing.
Sharing or Forward Rate – The percentage of your subscribers sharing or forwarding your newsletter to others.
Based on the information provided by your email list providers analytic, you can alter your marketing strategies. If it's converting just fine, great, but if it's not working. You need to do something about it. Personally, I like to test multiple newsletters to see which one yields a higher conversation ratio, so I know how to replicate it.
Be A Storyteller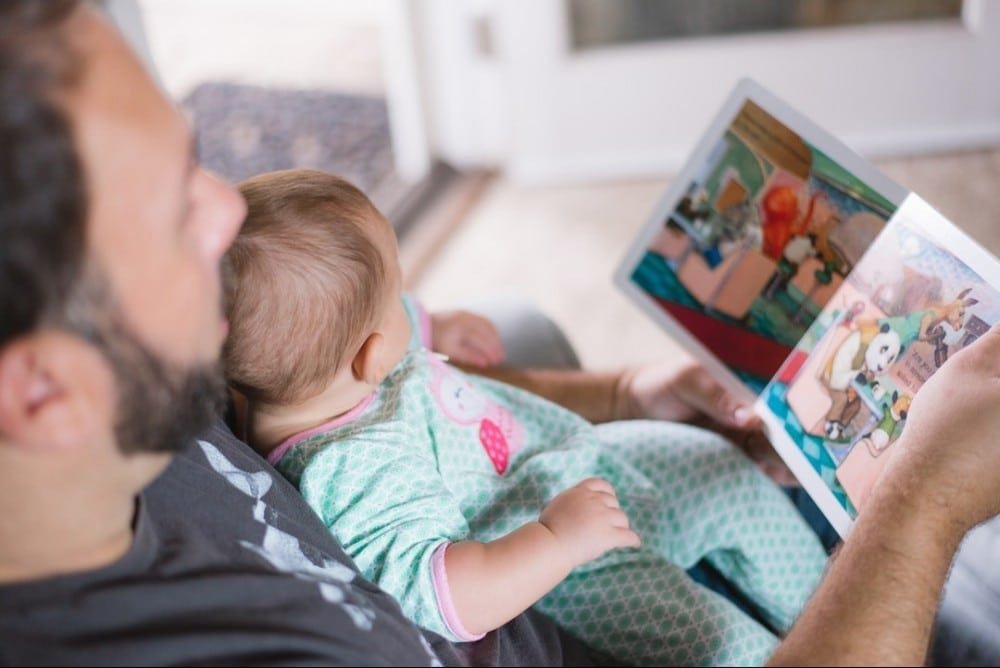 As stated earlier, most people don't spend a lot of time reading blog posts or newsletters. That's why it's up to you to keep your readers and subscribers engaged.
Do you remember back in school, when you're required to read from your textbooks? I don't know about you, but it was definitely a struggle for me.—It was not interesting and extremely boring to read.
However, when it comes to reading a book that tells a story, I'm more likely to finish it. You want to apply the same mindset when creating content or writing a newsletter.
Note: As long as your story is relevant to what you're promoting, you will do very well!
In Conclusion
Email marketing, more specifically, your newsletters are extremely effective when it comes to communicating and marketing to your subscribers.
A lot of internet marketers make the mistake by not taking advantage of email marketing. They would post affiliate links in their blog posts which MIGHT generate one sale per person.
The problem is, a business requires repeat business to stay in business. If you follow the tips above, you should see an increase in your newsletter opt-ins and conversions.
Do You Want To Learn From Aspiring And Highly Successful Entrepreneurs?
Whether you are new or currently in the process of making money online. Those that are open to learning more about the business will more likely succeed.
Sign up for my recommended platform and connect with over 1.3 million aspiring and highly successful entrepreneurs! The platform includes weekly webinars to keep you up-to-date with the latest trend in the make money online space plus more.
You can also sign up for my free eBook (PDF) which covers the business models that I personally used to make money online as well as product(s) and service(s) that I used to build Smart Affiliate Hub.
I do want to clarify though, my eBook and recommended platform will not get you rich quick. You will have to actually put in the work if you want to see results. It's almost like losing weight. You can spend all the money in the world to get the best fitness equipment, but if you don't put in the work. You will not lose weight or get fit.
Hopefully, you find this article helpful! If you're already doing email marketing, what kind of strategy are you using? Do you agree with my tips? If you have any questions, comments, or concerns. Please leave them below!
Kind Regards,