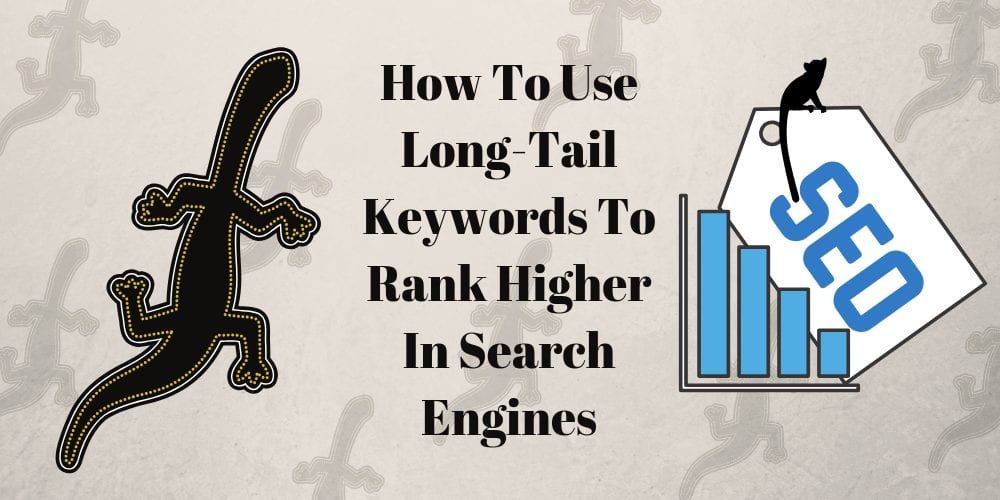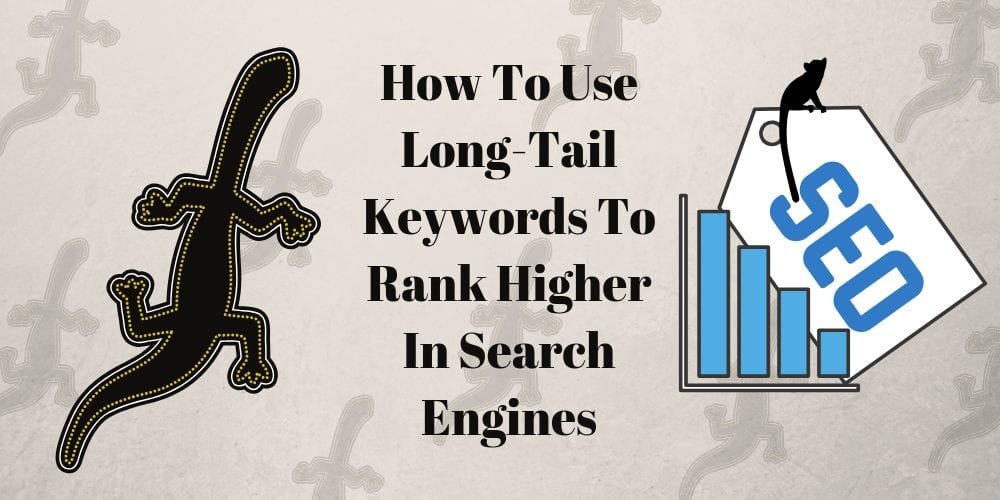 When you first start getting into internet marketing and content marketing. You'll hear people mention keywords all the time. However, today I want you to focus on not just keywords, but long-tail keywords. If you know how to use long-tail keywords, it will help you increase your search rankings quickly! Just in case you don't know what long-tail keywords are… let me explain.
Long-Tail Keywords In A Nutshell
Long-tail keywords are specific keyword phrases and usually consists of three to four words (the longer, the better). For example, make money is a short tail keyword, it's not very specific. Whereas, how to make money online is more specific. If you can rank for long-tail keywords, you will have access to people who are looking for something very specific.
That's how my friend makes his money, he targets keywords such as best-valued laptops. People who are searching for best-valued laptops are in the market for one and almost ready to buy.
Now that you understand the importance and the value of using long-tail keywords. I would like to share with you how you can incorporate long-tail keywords in your content marketing strategy. Without further ado, let's get started!
How To Find Long-Tail Keywords
Here are simple steps to help you find your own long-tail keywords:
Step #1. Go to Google Keyword Planner and type in "make money." By doing so, Google will then generate you a list of related keywords based on "make money."
Step #2. With this list, you can now copy the keyword that is most relevant, so you can expand it for longer keywords! In this example, I will be using "How to make money."
Step #3. Make note of the keywords that you find after searching for "How to make money." These are search phrases that are more specific. Ones that people are searching for specific answers to.
Alternative To Google Keyword Planner
Personally, I recommend using a keyword research tool such as Jaaxy. It enables you to find long-tail keywords as well as the search traffic plus competitiveness. I am not going to into detail with this tool here since I have a separate blog post for that.
It's basically a tool created by Wealthy Affiliate and has helped me find most of my long-tail keywords since I first got started with making money online. Check it out and see for yourself.
Use Keywords With Intent
Most people are not ready to buy. Some are merely doing research because they are thinking about buying. Therefore, it's important that you use keywords with intent.
For example, product reviews. It's a great way to provide your readers with information plus people who are searching for reviews are right at the border of the buying phase.
Here are some popular keywords that you can use to target people with the intention to buy:
Buy
Deal
Discount
Order
Review
Purchase
Lease
Coupon
Check Your Google Search Console
If you have content already, chances are, people are already finding you on search engines like Google. The good news is, you can leverage that information and optimize your content to drive even more traffic based on keywords that you're already ranking.
First, log in to your Google Search Console > Performance > Open Reports to see keywords that you are currently ranking for and getting impressions.
Next, you can use the information provided such as keywords, clicks, and impressions. Obviously, you want to optimize the ones that are getting good impression and clicks because those are currently generating you traffic.
Edit Your Content
Now that you understand how to find long-tail keywords as well as which keywords you're currently ranking for. It is time to edit your content to optimize it for search engines.
Simply go through your blog posts that are currently ranking well on Google Search Console and add the long-tail keywords that you found in your content. Like regular keywords, you don't want to stuff your keywords because it will ruin the natural flow of your blog post as well as risk getting penalized by search engines like Google.
In Conclusion
When using long-tail keywords, you want to focus on relevance and ensure that it flows smoothly when added to your content. It does require more work, but if done correctly. You will see your rankings climb much faster and start receiving more relevant traffic to your blog.
With relevant traffic, you will also see an increase in conversion plus lower bounce rate. These are all positive signals for search engines so your overall ranking will increase.
If there's anything else you want to add to this article, please kindly leave a comment down below. If you need help with anything, please let me know as well and I'll do my best to take care of you.
Kind Regards,