How to use Instagram to grow your blog. Social media is a great source of traffic for increasing the visibility of your brand. According to Oberlo, there are around 3.2 Billion Daily Active Social Media Users.
There's a good chance that you're one of them. Almost everyone knows how to share a snapshot of their daily life or whatever they find interesting.
But not everyone knows how to use Social Media to expand its online business. Today, I'd like to discuss one in particular, Instagram.
Without further ado, let's get started on How To Use Instagram To Grow Your Blog.
#1. Using The Right Hashtags
Using the right hashtags on Instagram matters. With so many different pieces of content on Social Media, hashtags are used to categorize different topics.
Even though there are billions of users on Social Media, not everyone is searching for the same thing.
Just because you're amazing at producing content on how to lose weight. Not everyone is going to be interested.
By using the right hashtags, you are making it easier for people to find information. If they like it, they might even share it with the peers which increase your exposure even further.
There are tools on the internet that helps you find popular hashtags that are currently HOT in your niche. One tool that I use is called Hashtagify. This tool allows you to find popular hashtags for Twitter which you can also use for Instagram.
Another strategy is to check out your competition. By doing so, you can find out what's working for them with Social Proof immediately.
If you're not already using hashtags for your Instagram content, you need to start doing so now. Don't leave money on the table.
#2. Connect With Your Other Social Media Profiles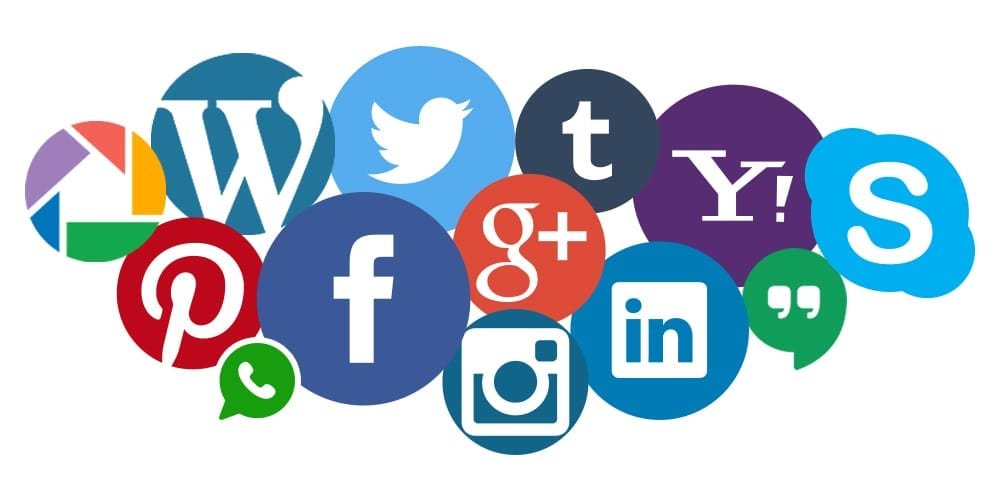 Most Social Media accounts allow you to sync and connect with others. For example, you can connect Facebook and Instagram.
So instead of manually posting on both Facebook and Instagram. You can have it share your content on both platforms all at the same time.
Note: Currently, it's not possible for Facebook to post to Instagram. To get published on both platforms at the same time, the original post needs to be published on Instagram first.
You can also use Social Media Management Tools such as Buffer to automate the process. This will allow you to focus on other aspects of your business without having to worry about publishing your articles on Social Media.
#3. Choosing The Right Time To Publish
Believe it or not, time does matter. Depending on the demographics of your audience. You might want to cater the publishing time to them. What good is it if the majority of your audience is fast asleep at the time of publishing?
You can use tools such as Google Analytics to track roughly when you get the most attention on your blog.
From my experience, people are more active on the internet during Sunday because it's the one day where most people stay at home.
This is because Saturday is usually a go out day since they still have a day left to relax. So naturally staying home on Sunday before going back to work on Monday is the perfect setup.
But what about the weekday?
If you cater to mostly the United States demographics, it doesn't hurt to publish after 6:00 PM Pacific. This is when most people are back home after a long day of work.
Or, you can publish during lunch hours when people are taking a break from work. With smartphones being so accessible, this is a great time to get people to check out your latest content.
Nothing is set in stone, it's all trial and error. Before dedicating the time to publish your Social Media content, you should run some tests to see what time performs best.
#4. Be An Active Contributor
Social Media is not a solo gig. Social Media is all about being social and engaging with others. In order for people to notice you, you'll want to let people know of their importance by contributing to their content.
Most people don't like to engage because they don't want to contribute to their competition. But by actively engaging with those within your community, you'll find more likes and shares for your own content.
It's similar to content marketing where you link to other authoritative websites within your niche. By liking and sharing content from others within your niche, you've increased the chances of getting favors (likes and shares) in return.
What happens is, when you engage with others on Social Media, they get notified and that gets people to notice you.
In the end, it's all about building a network with like-minded people. Going alone on this journey of blogging is lonely and difficult. Why not create companionship? This might even open a door to future collaboration.
In Conclusion
For some, Social Media is just a way to connect with friends and family. A place where you can show your adventure to the world.
The other side of Social Media is a free traffic source for online businesses to boost their brand and to gain visibility.
If you've been blogging for some time now, you should understand how expensive traffic can be. That's why we use a blog to drive search engine traffic.
So why not take advantage of Social Media such as Instagram to further grow your blog?
By using Instagram to grow your blog, you will not only gain exposure, but you'll also build a long-lasting relationship with some of the most amazing people in your niche.
By the way, if you haven't already, please follow me on Instagram here.
If you have any additional questions, please feel free to leave a comment down below and I'll be happy to help you out.