Besides money, fitness and health is also another evergreen niche that we care very much (or at least I hope so). So if you deem yourself as an expert on this topic and like to share your knowledge with the world. Then you've come to the right place!
Most of my blog post is about how to make money online. Not very often do I talk about another niche, but since I've been receiving a lot more emails in regards to starting a blog of various niche lately. I've decided to focus on how to start a fitness blog the right way.
According to SoftwareFindr, as of 2018, there were around 505 million blogs. And that number is going up every single day. So if you want to start a successful blog, you'll want to do it the right way.
In this article, I will try to keep it simple and outline the steps it takes to start your very own fitness blog the right way. Without further ado, let's get started!
Step #1. Narrow Down To Your Specialties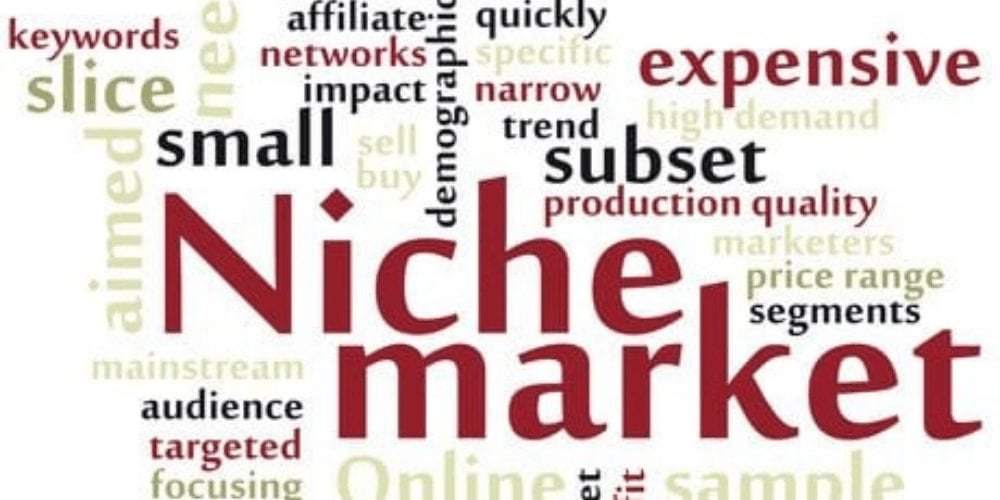 The more specific you are, the more targeted your audience will be. Which also means it will be easier for you to build authority.
For example, do you specialize in helping young children stay physically fit or are you specialize in helping women get back in shape after giving birth?
Or maybe you specialize in weight loss, so you recommend products and home gym equipment like my friend who operates WhatIsWeightLossAbout.com.
Now I'm not saying it's impossible to expand your niche, but it's much easier to start off with something specific compared to being the jack of all trades.
Remember, your blog will never stay the same (unless you decide to quit). If you're doing things properly, your blog will evolve. Once you are successful, you can expand to other areas of fitness.
Step #2. Choose A Domain Name And Blogging Platform
Once you've established what your blog will be about. It's time to choose your domain name, something that is brandable. You can look at successful companies for inspirations. For example, Apple, Facebook, Myspace, Marvel, Samsung, etc.
As you can see, some of those names don't necessarily speak for itself. Like Apple, who would imagine Apple is a brand for phones, tablets, etc? But guess what? Apple is a great brandable name and now everyone associates Apple to their products (not the fruit).
If you want to build your brand around yourself, you can use your own name and build a brand around that. Or you can choose a brandable domain that relates to your target market.
For example, 24 Hour Fitness is a fitness gym with many locations that stay open for 24 hours a day.
After you've decided on your domain name, it's time to decide which blogging platform you want to use for your blog. With so many options, I've created a list of blogging platforms to help you choose.
Personally, I prefer WordPress because it's free with many ways to customize it into your own personal fitness blog. Just to help you out, here's what you should do after installing WordPress.
Step #3. Preparation Before Launch
Your blog/website doesn't have to be perfect in the beginning, in fact, getting started is 50% of the work. Your blog/website will grow day by day. However, that doesn't mean you should launch your blog without doing any preparation.
Hopefully, you have a blog by now. Focus on creating a few pieces of content to give your audience something to read as well as choosing a WordPress theme that fits your style.
I noticed a lot of beginners focus too much on how their website looks. Don't worry too much about this, your theme can be changed in the future. All you need is a WordPress theme that is clean and easy to navigate.
What your audience is here for is the content. They want to hear about your solution to their problem.
Step #4. Time To Blast Off With A Bang (Launch)
The day your blog gets launched is the day the world finally know of existence. Now each blog gets to launch once in its lifetime, so it's important you blast off with a bang!
After your launch, you'll want to build traction. That's where Social Media comes in handy. There are 2.62 billion users on Social Media as of 2018.
The likelihood of finding a group with people who are interested in your niche is quite high. In fact, by actively participating in these Social groups, you will eventually get recognized by people in your niche industry.
Another way to tap into existing audiences who are already in your niche industry is by checking out blogs in your niche space. Reach out to these blog owners and offer to write a guest post for them.
If their audience finds your blog post helpful, it can help direct traffic back to your own blog.
Step #5. Focus On Building A Readership
There's no point in running a blog if no one is going to read what you're writing. Can you imagine a restaurant with no customers? That's the same for your blog. And that's why your main focus is to build a readership.
Content marketing is one of the best ways to grow your blog for organic traffic. However, you can look into other means to generate traffic such as Social Media Marketing, Video Marketing, and Email Marketing.
What I do want to focus primarily on though is email marketing…
If you want to run a successful blog or online business, you'll need to have an email list.
By having an email list, you can further develop your relationship with your audience and nurture them into long-term readers/customers.
If you haven't built an email list yet, here's how to build an email list with AWeber (30-day free trial).
In Conclusion
Since you're here, you've shown obvious interest in starting a fitness blog. Regardless of what you decide to do, I wish you great success. The steps above will guide you on how to get started the right way.
In the end, what really matters is how dedicated you are to creating helpful content for your audience. A blog is just a shell, what matters is the content within.
If your website looks great, but your content sucks, then you won't find any success there.
Hopefully, this was helpful. If you have any additional questions on how to start a fitness blog, please leave a comment down below. And I will try my best to help you out!
Kind Regards,