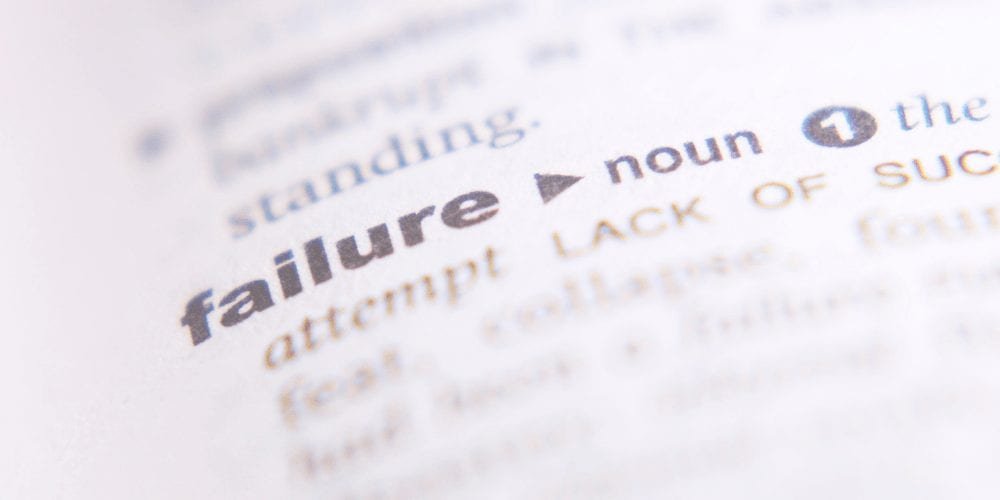 Life is like an ongoing rollercoaster! It goes up, down and sometimes even in circles. This is especially true when it comes to running an online business. Success is something we seek and failure is something we try to avoid. However, failure is required to succeed because success is nothing but a string of failure.
Just last year, I made a business decision to focus all of my time and energy on creating a drop shipping business with my friend (during the hype of fidget spinners). Long story short, I spent almost half of my savings on products and I still have more than 80% of the merchandise today.
Long story short, I failed and lost a lot of money. However, if I didn't try this new business venture. I wouldn't have learned how to make money online and discover affiliate marketing.
With affiliate marketing, I don't have to stock merchandise or deal with shipping and handling. Basically, my job is now to educate and help my readers solve a problem (making money).
That's why you can't view failure as something bad. Sometimes it takes failure for you to grow and to realize a better opportunity. Just last week, someone mentioned in his email that he is afraid that he's going to fail at making money online. Well, my response to that was quite simple.
Why should you be afraid of failure? When you don't try… you've already failed. So what's the worst case scenario? Failing because you tried or failing because you didn't try?
Don't Let The Fear Of Failure Get In Between You And Success
I'm not superman… I get the fear of failure all the time, but I don't let it get in between me and success. Every time I get offered an opportunity, my mind starts playing games with me… I start asking myself… "What if I'm not good enough for this?" "What if I fail and lose all of my money?" "This sounds too good to be true… what If I get scammed?"
If I allowed the fear of failure to get in between me and success. I wouldn't be running Smart Affiliate Hub today. As a matter of fact, I probably wouldn't be doing anything at all.
Here's how I motivated myself:

Why did I start Smart Affiliate Hub? To live life with the freedom of time, money, and location. In the process, also to help others achieve the same goals.

What If I didn't start? What would happen? Well, If I never got started, I wouldn't have Smart Affiliate Hub and I can definitely forget about freedom of time, money, and location. In other words, I would've failed.
That's just how I motivate myself, but here are a few more tips to help you overcome the fear of failure!
Tip #1. You'll Learn In The Process
No matter what you do, especially in business. You will be learning as you go. Nobody is born into this world knowing everything there is to know about business. The more you fail, the more learn and the less likely you are to fail in the future.
When I started Smart Affiliate Hub, I didn't know anything at all. I used it as a case study to see if it's actually possible to make money online. I succeeded and I failed, but it was through these experiences that helped me grow.
Tip #2. Monkey See, Monkey Do
There are many successful people in the world and if you look hard enough. You'll find those people in your niche space. For example, when it comes to SEO or internet marketing. I would check out Neil Patel. If you have the opportunity to travel to events. I would spend some money and go to seminars hosted yearly such as affiliate summit.
If you get to meet an influencer in your space, ask lots of questions. If you can't meet influencers in your space, that's okay too! Check out their website, blog, etc. See what they are doing and implement what you discover. Chances are if it's working for them. It's probably going to work for you too
Tip #3. Do You Agree With The Business Practice
Before you start or get involved in a new business. You must first ask yourself, do you agree with the business practice? If you don't, but only going forward with it for money. You are setting yourself up for failure. Make sure it is good in terms of your morals and beliefs before you get started.
I had a friend who started a business with his friend who used to get in trouble with the law. At first, it seemed like a great opportunity to make money, but slowly he discovered the business practice is quite shady. He went along with it anyway because he was promised a great deal of money.
In the end, he lost everything because his so-called friend bailed on him with the majority of the profits. Also, he was losing sleep because of how shady his business was to the clients.
Tip #4. Prepare For The Worst
I can almost guarantee you that your business will not be a smooth sail. That's why it's so important that you prepare yourself for the worst. I have a strange habit that you should also try getting into.
Before I start anything, I would create a list of things that can go wrong. Yes, it's not a good way to stay positive and motivated at first. However, by expecting and preparing for the worst case scenario. I am able to easily overcome it rather than getting hit by surprise.
In Conclusion
Many people prefer to play it safe rather than taking risks because they are afraid of failure. Let me ask you this… if you don't spend money on lottery tickets? You would never win the lottery. The risk is there in the form of money.
I'm not a gambler and I don't believe in the lottery. I prefer to risk my money on something tangible such as my online business. My online business enables me to work from anywhere in the world. If I didn't have my online business, I would have to depend on a job to make money.
Note: It's hard to predict success, but it's very easy to predict failure.— If you want to fail… just don't do anything.
What are your thoughts when it comes to overcoming the fear of failure? Please share your thoughts by leaving a comment down below. I do read every comment and I look forward to reading yours! I will try my best to help you out with anything you need.
Cheers,