Since I will be traveling to New York City next month. I figured why not talk about how to make money online while traveling. You see, the beauty of making money online is not just about the money to buy a luxury home or to drive an expensive sports car. It's about living life without limitations.
By making money online doing affiliate marketing, you are freeing yourself from the typical 9 to 5 job giving you choices. Choices that you normally wouldn't think about if you were to work for an employer.
Whether you're spending the weekend in the Bahamas or eating lunch with the queen of England. Your blog will continue to bring in the cash flow. However, making money online do have their limitations. For example, without the internet, you won't be able to update your blog.
Tip: If you batch your work, you can use timestamp features to automatically publish your blog posts, but you will eventually need to access the internet. So how do you stay connected to the internet when you're traveling?
Note: Unlike electric cars, the internet is popular worldwide. Which means there are lots of wireless access points to get you connected to the internet.
At home, you probably don't worry about it because your primary wireless access point is probably your home. However, when you're traveling, you'll have to search for these access points. In this article, I will go over ways you can connect to the internet, so you can keep making money online.
#1. Hotel Rooms with Internet Access
Many hotels these days offer internet access for their guest. The only bad news I have is that their internet speed is usually quite slow. When I'm traveling within the states, I would sometimes use my iPhone's personal hotspot to give access to my laptop.
If you're traveling outside of the United States, I would ask about their internet speed or even test it out before committing to staying. It's quite annoying, but I need my decently fast internet speed!
#2. Prepaid SIM Cards
Since I mentioned the mobile hotspot earlier, I think it's fair to tell you how to use it when you're not in your own country. For example, I was in China 3 years ago and I had no access to the internet. I couldn't communicate with my folks back at home and my Chinese is not the best, so I was completely lost.
Lucky for me, I found a local who spoke Cantonese. He was kind enough to direct me to a small electronic store where they sold prepaid sim cards. I didn't know whether it was going to work or not, but I figured why not give a try?
I don't recall how much it was, but I'm pretty sure it wasn't that expensive. So after buying the prepaid sim card, I had them place it on my phone (don't lose your original sim card). Afterward, I was able to access WeChat, which allows me to communicate with my folks back at home as well as gain access to the internet via my laptop.
#3. Use Local Wi-Fi
As long as you're not going to any medieval town, you should be able to find free public Wi-Fi. For example, places like the public library, cafe, coffee shop, restaurants, etc.
Even though, it's the most cost-effective way to gain access to the internet. It might not be the best way to do so because public Wi-Fi's are anything but secure. Also, let's not forget about the noise level around you which can keep you from being productive.
#4. Rent Mobile Hotspot
If you're going to be traveling to multiple countries, it's actually more cost-effective to just rent a mobile hotspot. Rather than paying for multiple sim cards, plans, etc. I did this when I was traveling between Japan, China, Hong Kong, and Australia.
Renting a mobile hotspot allowed me to stay connected to the internet no matter where I was. Just in case you're wondering which device I used, check out Skyroam! It's quite fast and it comes with a 6000 mAH power bank to charge some of your mobile devices!
#5. Check Out Coworking Office Spaces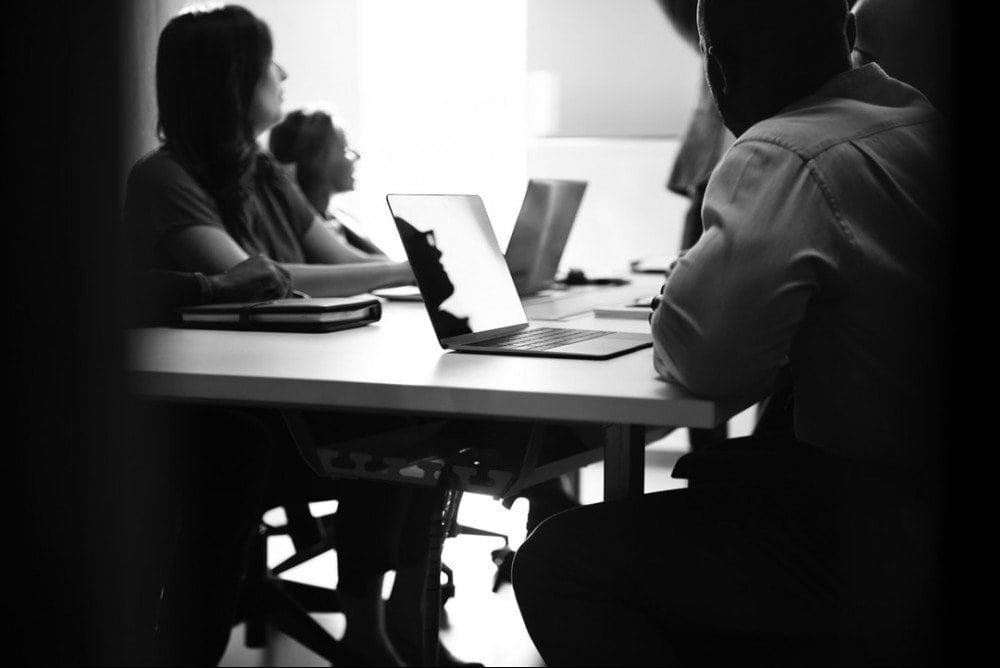 Some people like to work alone while others like to work with people in an office-like environment. With many people leveraging the power of the internet, more and more places are opening up coworking offices. This allows startups and entrepreneurs to work on their business with like-minded people around them.
Most coworking office spaces provide secure and reliable internet services, so you certainly get things done. What I really like is having the opportunity to network with people just like you if not better.
Personally, I have never tried coworking office spaces. I've only heard of my peers talking about it when they go on vacation. Maybe next month I'll check it out myself!
In Conclusion
This wraps up how to make money online while traveling the world. Even though most of these methods have worked for me. I would still recommend that you do your research before going to your destination. Some countries are different from others, so I definitely don't want you to come back and beat me up haha!
Regardless, you should be able to access the internet regardless of where you are. It's just a matter of the best way to access the internet.
Fun fact: While I was in China, I realize that their government blocks certain websites like Google. I was unable to access Google to do my research which made it quite tough.
Lucky for me, I do have a paid subscription for 2 years with PureVPN. This enabled me to search the web with fewer restrictions, but it's still a hassle for most people.
How do you make money online when traveling? Please let us know by sharing your tips and tricks by leaving a comment down below!