First, I'd like to say thank you to the brave soldiers who gave up their lives to protect us, the United States of America. We all salute you for your service and wish you great happiness up in heaven.
Memorial's Day is over, but there's always next year. However, you can't make changes until you recognize the problem.
Throughout my many years of celebrating Memorial's Day or other major holidays. I've realized that it costs money to have a good time.
Even though you're able to spend time with your loved ones, your company is probably not paying you, so you're out of some money from your paycheck.
Sometimes that smaller paycheck can make a difference in how you'll be doing the following month. And unfortunately, the bills aren't going to wait for you. They'll just keep coming as scheduled.
Ever since I got into the make money online business, I've learned that you don't need to trade your hours to earn your dollars.
Unlike a typical job, you can have your online business make the money while you're absent. It doesn't require your physical presence to operate.
In this short article, I will go over a few methods that you can start today, so you can prepare yourself for Memorial Day in 2020 and beyond. Without further ado, let's get started!
Method #1. Affiliate Marketing
Affiliate marketing is a great choice for those who don't have a lot of startup capital. What makes affiliate marketing attractive is the fact that you don't actually have to sell anything. There's no such thing as inventory or customer service.
Simply promote something you believe and earn a commission when some buys. Affiliate programs include affiliate links that tell the provider who is sending them customers and that's how you get paid.
For example, here on Smart Affiliate Hub, I review products as well as recommend products and services that I use. I'm not directly endorsing anyone but instead providing my input to help you make a more educated buying decision.
Method #2. Shopify (eCommerce)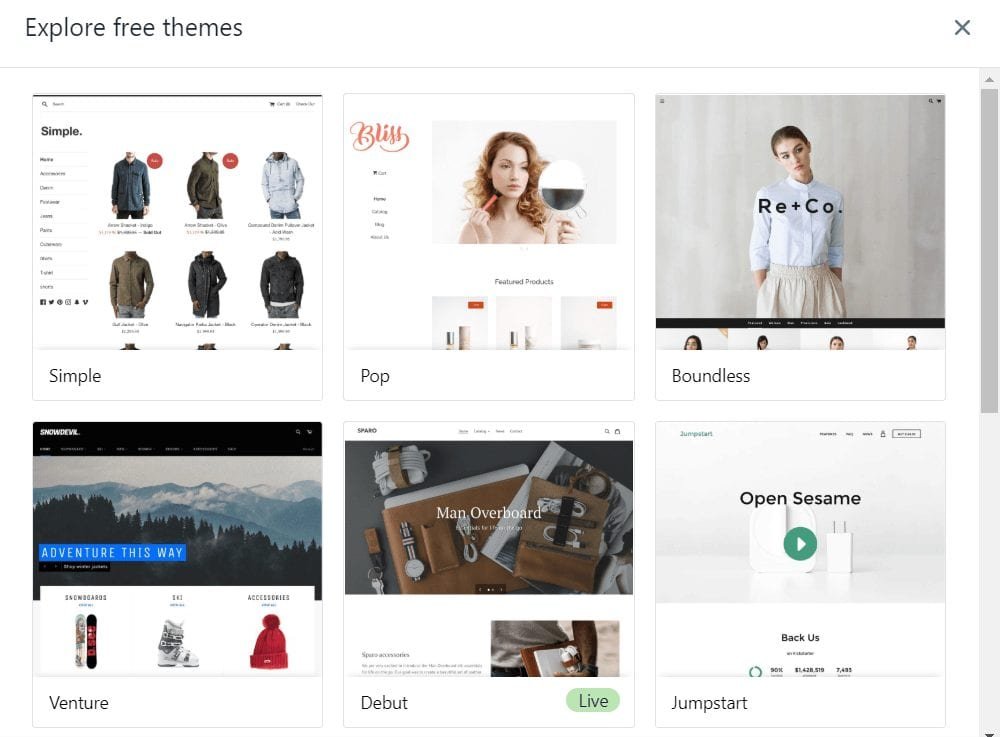 Have you ever stumbled upon an online store while searching for the item that you want? Well, the majority of the stores online are owned by people like me and you.
They're not operated by major corporations like Macy's, Levi's, etc. Most are owned by people who don't actually carry the product.
An eCommerce website is basically the storefront and a menu. Once you've placed your order, they'll send the payment to their supplier and have them directly ship the product(s) to you.
However, sometimes they do have to buy a huge supply from the supplier to get the best deal (more profit).
At first, you can probably operate this type of business on your own. But it doesn't require more input. Fortunately, it is all done via the internet, so you can do it from anywhere in the world as long as you have a computer and an internet connection.
If you are interested in starting your own eCommerce store, I welcome you to check out my step by step on how to create an eCommerce website.
Method #3. Start A YouTube Channel
Honestly, I don't think this method is as easy as it used to be anymore. But there's always room for more entertainment. If you are a likable person who can create top-notch content that people truly enjoy. You can be the next YouTube celebrity.
The nice thing about YouTube is that it is absolutely free. You don't have to get noticed by an agency to get people to notice you.
If you are big enough on YouTube, you'll eventually get discovered. Take a look at Ryan Higa for example, he started his YouTube venture during the early years of YouTube.
At first, he didn't have the best camera or audio equipment. Without a doubt, he is a talented guy who was able to capture the attention of many people including me.
The point I'm trying to make here is to not worry about your camera or audio too much. Most people have access to a smartphone these days and it's perfectly capable of creating awesome videos.
But do keep in mind that great video starts with great audio. So once you've become a bit more comfortable at creating videos. Make sure you reinvest the money you make into better equipment.
Method #4. Become A Freelancer
If you're not confident in your ability to start an online business. It doesn't hurt to start off as a freelancer. In fact, many successful online entrepreneurs started off as a freelancer to gain the experience as well as customer testimonials.
As a freelancer, you can pursue what you specialize in. For example, you're a great graphics designer. You can earn a living online by creating artwork such as backgrounds, logos, banners, etc.
Or if you enjoy researching and typing, you can blog for another authority figure. At first, you can use services like Fiverr to get your name out there. Learn how to get started as a freelance writer.
Eventually, you'll want to have your own website that displays your work and sell your services. Once you've built up enough reputation and clientele. You can move on from using services like Fiverr to maximize your income.
My Recommended Platform For Affiliate Marketing
The most difficult part of starting an income stream online is knowing how to get started. That's why I'm going to recommend the exact platform that helped me get started.
Now I'm not sure if you've heard of Wealthy Affiliate before, but they're a serious game changer. If you don't know anything at all, you'll find extreme value through their training courses.
As a matter of fact, you can create your very own website within 30 seconds after filling in the initial details such as the name of your website.
Wealthy Affiliate offers 2 types of memberships. The first one is absolutely free and will not require your payment information. It comes with tools and training resources to help you understand the fundamentals.
Some of my readers have upgraded to their premium membership ($47.00 per month) from the very first day, but I don't recommend that.
I don't want to be the person to refer you to something that doesn't work for you. I don't want to be the person responsible for you wasting money.
That's why I want you to stick with the free membership, go through the training (step-by-step) and create your first website before even considering upgrading your membership. The point is, I want you to be serious about changing your life.
If you want more information, please check out my full review on Wealthy Affiliate here.
I hope this was helpful! If you need help with anything, please let me know by leaving a comment down below.