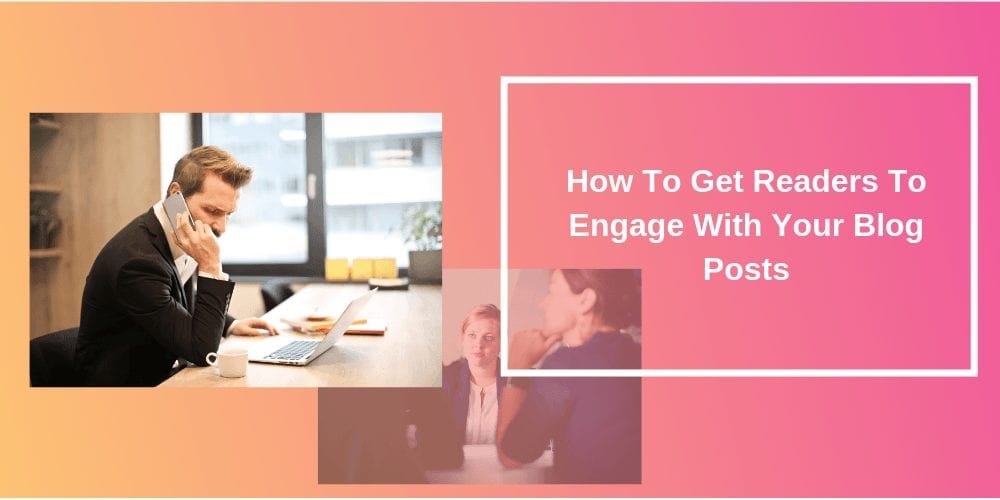 Are you tired of creating amazing content, but none of your readers are engaging?
Do you want your blog posts to go viral and grab the attention of hundreds, thousands, or maybe even millions of readers?
First, you have to understand how people consume content especially text-based.
Some people prefer to skim through content while others prefer to read the entire article.
In this article, I will provide you with a few tips that you can implement today. You will learn how to get readers to engage with your blog posts. Without further ado, let's get started!
Tip #1. A Captivating Title
A great article starts with an amazing title. Here's how I want you to see this: your title is the fish hook with awesome bait.
If you want to engage your readers, you must spark their curiosity.
Tip #2. Highlight Important Points
For users who prefer to skim through your blog post, it helps better their experience by highlighting important points on your blog posts.
By highlighting important points, it makes it easier to skim.
Tip #3. Solve A Problem
Seeing as most people are searching for answers on the internet, that's exactly what you need to do.
A great place to let your readers know that you'll be solving a problem is within the introduction.
By stating that you will be solving a problem and actually delivering, you'll find higher engagement with your readers.
Tip #4. Stand Out From The Crowd (Presentation)
The way you present your content will directly affect how your readers will perceive you.
If your readers think highly of you and trust your work. It will make other areas of your blog more successful.
For example, when adding photos to your blog posts, a professional picture will always outperform the ones that are less than acceptable.
The goal is to add credibility to you and your blog. It's all about branding and letting people know that you are the authority of your niche.
Another awesome way to stand out from the crowd is to outline your past achievements.
Showcasing companies that you've helped in the past and adding testimonials from others will help provide Social proof.
Tip #5. Simplify The Problem And Solution
Sometimes complicated questions require clear and easy to follow solutions. Otherwise, it can be frustrating on the readers part.
You have to think about your readers, if your solution is difficult to understand, it wouldn't provide much value to them. They'll simply move on to another blog who is able to explain it more clearly.
By simplifying the problem and solution, your content will appeal to more people rather than a small group who can understand complex problems and solutions.
Tip #6. As More Open and Closed-Ended Questions
By asking open and closed-ended questions, you will not only help engage your readers, but you will also learn more about what your readers are looking for.
For example, Are you interested in making money online? (Closed-Ended) What do you want to learn about affiliate marketing? (Open-Ended).
Tip #7. Think Outside The Box
According to hostingtribunal.com, there are over 1.6 billion websites on the internet and approximately 500 million are recognized as blogs (various platforms).
Therefore, your readers are likely not just loyal to your blog, but an active reader of many others as well. In fact, I am an active reader of a dozen blogs myself.
That's why it's so important to think outside the box. When creating content on your blog, it doesn't hurt to take a new approach.
It's all about being unique!
In Conclusion
Building a readership takes time, but creating a readership that engages with your content requires even more time and dedication.
Your content is the heart of your blog. Therefore, it needs to be as amazing as it can possibly be.
By following my tips above, you will learn exactly how to get readers to engage with your blog posts.
I hope that was helpful! If you have any additional questions, please let me know by leaving a comment down below.