Just because you spent hours creating that beautiful membership website of yours believing that it holds great value for your readers. It doesn't mean you will automatically generate more leads and sales.
In fact, most people won't. Now I'm not saying there aren't impulsive buyers out there. In fact, I fall under that category myself. If I like what I see, I'll buy it.
Unfortunately, you can't run a sustainable online business by hoping that you make sales from impulsive buyers. That's just not practical.
Unlike the movie field of streams where an Iowa corn farmer builds a baseball field. You can't expect people to come just because you built it.
The key to success here is not just building your website and creating awesome sales pages. The true key is being able to market to the right people. And here are some tips to help you get more customers with your blog through marketing.
In the beginning, your marketing efforts will be like a bazooka; all over the place. What you want to focus on is being a straight arrow and market to the right people.
However, don't expect to see success from the get-go. Nobody can really give you a clear path on what will happen because we're all different.
If you are expecting overnight success then you might as well stop here. You're not going to get the expectation that you expect from your website.
In this article, I will provide you with a few tips to help you convert your website visitors into paid members. It will still take time to see results, but it's going to help increase your conversions significantly. Without further ado, let's get started!
Tip #1. Use A Solid Platform
Like a house, the foundation is extremely important. Without a solid platform, your membership website will eventually struggle to scale.
Fortunately, there are solid platforms designed for people to build membership websites such as MemberPress. With MemberPress, you can confidently build the membership website that allows you to easily collect payment as well as manage your members.
Tip #2. Provide Both Positive And Negative Testimonials
With the internet, fewer people are making impulsive buying decisions. The average customer spends most of their time researching online.
And one of the biggest deciding factors is the ratings and reviews. It gives them a taste of what other consumers think about the product.
Obviously, if you are selling the product, it's going to be a bit biased. Whereas an actual customer will not be afraid to provide their honest opinion.
Providing both positive and negative testimonials will help you increase sales. Now you might be wondering why include negative testimonials?
If you only provide positive testimonials, it might seem a little fake. Almost as if you paid these people to highly regard your product.
The truth to the matter is, no product is perfect. You're going to get some bad reviews and some good ones. By allowing your potential customers to see both will drastically help increase their buying decision.
Tip #3. Utilize Email Marketing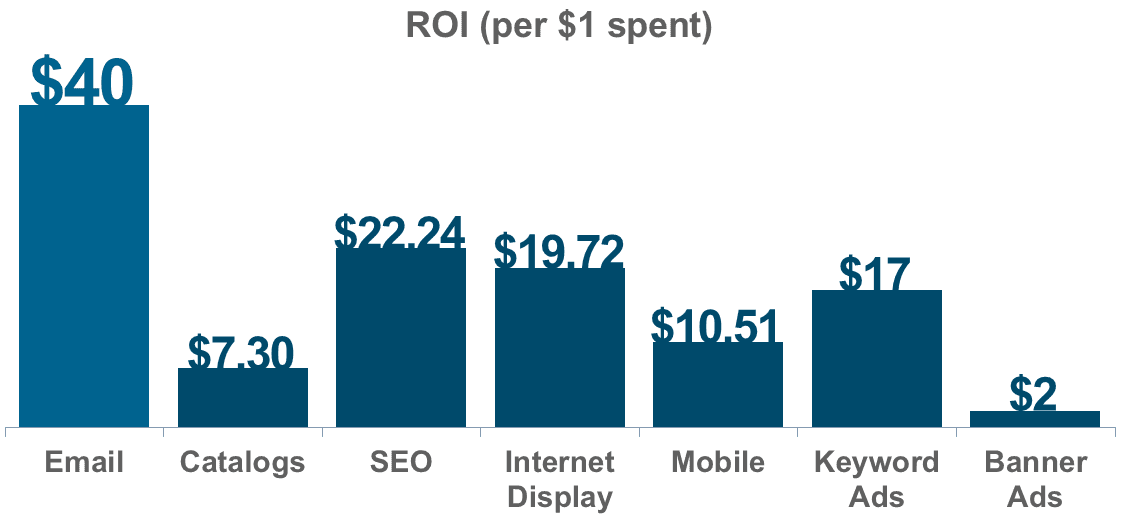 Expecting every sign up to upgrade their membership is unrealistic. You're always going to have more free users compared to paid members.
Sometimes people just need a little encouragement; a push to go over the edge. And that's where email marketing comes in handy.
Whenever someone signs up for your membership website. They should have provided you with an email. It is crucial that they receive some sort of welcome email as soon as they sign up to your website.
In your welcome email, you should thank them for being a member of your community. And also provide them with a taste of what to expect if they decide to stick around or upgrade their membership.
Email marketing enables you to build a relationship with your members. Once you've gained their trust, it is much easier to convince someone to pay for your membership.
Tip #4. Offer A Free Trial
One of the best ways to entice someone to pay for something is to allow them to try it out first. That's why you can try out clothes at the shopping center before you buy. Simply displaying a mannequin is not enough since we're all unique in our body figure. Or testing a car at the car dealership, it's all part of getting someone interested enough to buy.
A great way to provide a free trial is to offer them a free trial coupon code through email. That way you're not giving to just anyone, but people who are actually interested in your membership website.
Now, remember this, just because someone is willing to try out your membership for free, doesn't mean that they will actually pay for it after the trial period is over. And that leads us to tip #5.
Tip #5. Offer An Introductory Price
Hopefully, after trying your free trial, it has built enough value to entice your members to continue this membership. By offering an introductory price, you can easily weave out the people who are just going to leave after the trial and the ones that are going to stick around.
Someone who is willing to spend money on you will continue to spend money on you as long as they find it worthy. By offering an introductory rate, you're going to give your members a chance to continue their membership without investing in the full cost.
This is extremely effective because a deal is a deal! If it normally costs $49.00 to get started, an introductory rate of $19.00 sounds very attractive.
After the introductory rate, the recurring monthly charge can then be set back to the standard rate plus an annual rate option for people who are planning to stick around for a very long time.
In Conclusion
You see, getting someone to your website is not enough. I mean, it's a start, but you'll need to have a strategy in place if you want to convert your visitors into paid members.
The tips I have for you above are only effective if you utilize it in your own way. Now there are membership websites for every genre, so it's best that you customize your marketing strategy to fit your business model.
Now I don't know everything, so if you have your own marketing strategy that converts your visitors into paying members of your website, feel free to share it because sharing is caring.
Kind Regards,