Welcome to my GrooveFunnels review 2021! It's a digital marketing tool that helps take your new or existing online business to the next level. In fact, you can access this program for free.
At first, I didn't believe what I saw either! Today, we will be taking a closer look at this software called GrooveFunnels to help you make a more informed decision.
Just in case you want to skip my GrooveFunnels Review and dive right into the product, you can click on the button below (an affiliate link). If you decide to join and upgrade to any of their packages, I will be compensated in the form of a commission.
Completely Free To Join. No Credit Card Required During Registration.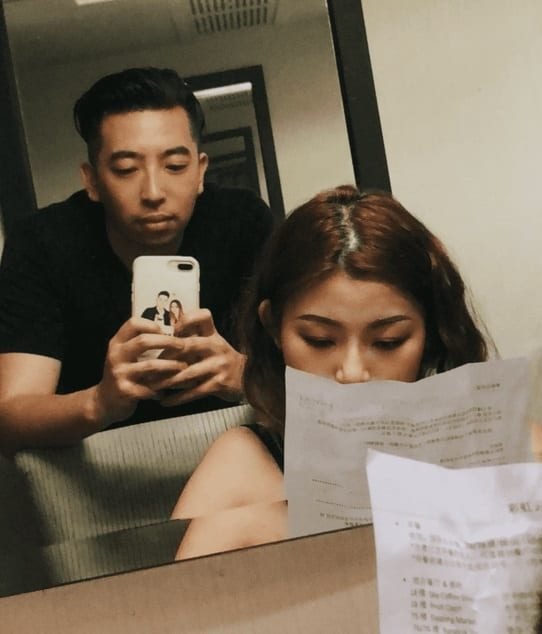 A little about me before my GrooveFunnels Review!
GrooveFunnels Review
Summary
If you are looking for an alternative to both InterFunnels or ClickFunnels. I highly recommend checking out GrooveFunnels! They offer a base membership plan that's free for life.
GrooveFunnels is an all-in-one suite of digital marketing tools that allow users to create landing pages, sales funnels, and websites to sell products online. If used properly, you can propel your new or existing online business to the next level.
However, the features that you can get are locked behind certain membership plans. (Base, Silver, and Gold). Now it is a relatively new product in the market, so there's a lot of room for improvements.
The founder of GrooveFunnels is CEO of GrooveDigital, Mike Filsaime. Based on his list of expertise, he is not just an entrepreneur digital marketer, but also an author, marketing consultant, online marketing education, software developer, and speaker. 
Other leaders in GrooveFunnels include John Cornetta, Matt Serralta, Matt Naus, Donna Fox, Joe Jablonski, Anuroop Pillalamarri, and Finn Tessier-Lavigne.
Each individual offers a ton of expertise in this field making GrooveFunnels a very formidable software competing against the likes of ClickFunnels, InterFunnels, BuilderAll, etc.
GrooveFunnels Marketing Tools
As I mentioned earlier, GrooveFunnels offers a large suite of tools for online businesses. Again, your membership plan determines which tools you'll have to access. 
But just to give you an overview of exactly what kind of marketing tools GrooveFunnels offer. I have prepared a quick overview of each marketing tool that GrooveFunnels offers: (The list is based on the order presented on GrooveFunnels).
GroovePages: This tool allows you to build sales funnels, landing pages, and websites to sell your products.
GrooveSell: This tool gives you the ability to sell digital products, physical products, as well as memberships.
GrooveAffiliate: Currently, the GrooveFunnels affiliate program allows you to receive up to 40% recurring commission whenever you refer a customer to them. 
GrooveMail: This is their email marketing solution. It allows you to automate email sequences, text and voice broadcasting, and many other typical email marketing features.
GrooveMember: This tool allows users to create and manage membership websites. You can also restrict certain content so that only members can see it.
GrooveVideo: This tool allows you to upload and host videos on your landing pages.
Email Leads: This tool allows you to build your email list by allowing you to collect, manage, and contact your subscribers. Unfortunately, this feature is not available on their free plan.
GrooveQuiz: This tool allows you to integrate quizzes into your sales funnel. It's a fun way to interact with your subscribers to help build a relationship between you and your subscribers. You can also use GrooveQuiz for market research!
Email Cart Abandons: Unfortunately, many people abandon their online shopping carts before finishing their purchase. This tool will help send an email to help recapture lost sales. Just earlier today, I abandoned an online shopping cart myself and I was notified moments after!
A Quick Look At GrooveFunnels Site Builder
At first glance, you will find lots of templates to choose from. You can also create single pages, complete websites, sales funnels, and your own templates. Their website builder features a simple drag-and-drop function that simplifies the entire process. 
It's very comparable to page builders like Elementor, Divi Page Builder, ClickFunnels, etc. You can either start with a blank template and create one of your own. But for most users, I highly recommend that you take advantage of their pre-built templates.
Once you've selected the template, GrooveFunnels will allow you to customize the template based on your preferences. In all honesty, it does come with a slight learning curve. Even though I've used many drag-and-drop builders, they're all slightly different. 
I also decided to look around to see what other templates they have. Unsurprisingly, they don't have a lot of templates at the moment. Which can change since they are relatively new.
If you want to build out an entire website, you can do so by clicking on the Page Tab via the right sidebar. When you create new pages, they'll be automatically added to the navigation bar unless you specify it not to. 
You can also create Popups for your website by clicking on the Popup tab. You can choose a pre-designed template to save you time. After you're done customizing your popup, you can then control when it appears such as when someone attempts to exit your website. 
What I Like About GrooveFunnels
What I Don't Like About GrooveFunnels
GrooveFunnels offers both free and paid membership plans.
GrooveFunnels Base Plan (FREE)
For starters, I highly recommend the free version which gives you access to:
GrooveSell
GrooveAffiliate 
GroovePages (Lite Edition)
This is the perfect plan for those who aren't sure about spending money every month. However, the free membership is extremely limited. For example, you can only create up to 3 websites and you won't have access to important tools like GrooveMail for email marketing. 
As an affiliate, you are capped at 20% for every affiliate sale that you make. But the good news is, there is no time restriction for their free membership plan. 
Currently, they are offering a one-time fee option for $1,397.00. They call it GrooveFunnels Platinum Lifetime License and it will unlock the full functionality of GrooveFunnels. This is a limited time offer to celebrate its beta launch.
GrooveFunnels Silver Plan ($99.00 Per Month)
The GrooveFunnels Silver Plan includes many essential tools to run a startup online business. 
Here are the features that you'll get with the Silver Plan:
GrooveSell
GrooveMail
GrooveVideo
GrooveAffiliate
GrooveMember
GroovePages Pro
GrooveFunnels Gold Plan ($199.00 Per Month)
The gold plan takes things up a huge notch!
Besides the features that you'll already receive in the Silver membership plan, you'll also get the following additions:
GrooveBlog
GrooveDesk
GrooveQuiz
GrooveSurvey
GrooveCalendar
GrooveFunnels Platinum Plan ($299.00 Per Month)
This membership plan is currently unavailable, but you can still purchase this plan for a one-time fee of $1,397.00.
Silver
For Home Businesses and Solopreneurs
Starter
Test Drive GrooveFunnels With No Cost Commitment
Gold
For Extremely Serious People
I am quite convinced that GrooveFunnels is not a scam. It is a legitimate program that can really help people grow and build their online businesses.
There's definitely lots of room for improvements and I'd hate to compare this program to the one that helped me build my website (Wealthy Affiliate). Well, in a sense, I really can't because GrooveFunnels offers a different type of solution compared to Wealthy Affiliate. 
All in all, I think GrooveFunnels is a great program and I do look forward to its future. Currently, it's one of the better alternatives to ClickFunnels that I've seen in the market. 
The nice thing about GrooveFunnels is that you can literally try it out for free with no commitment to buy unless you want to. It's quite rare nowadays to see a company that offers software at this caliber without charging a dime. 
I hope this GrooveFunnels review was helpful!