Traffic is the blood of a website. Whether you're trying to generate traffic for leads or for self-satisfaction. It doesn't come easy. In fact, sometimes it can be quite expensive.
This is especially important for online business owners. It doesn't matter whether you're a new online business owner or an existing business owner. Traffic generation is a never-ending process.
Like regular bricks and mortar business, without traffic, you simply won't make any money. And the continuing cost to operate will eventually drive you out of business.
In this article, I am going to provide you with methods on how to get free website traffic. Without further ado, let's get started!
Social Media
Social Media: My #1 choice is Social Media because it is FREE. Also, depending on the platform, you have the potential chance to reach thousands of users.
There's a good chance that you're already an active member on one or more Social Media platforms!
Before you go ahead and start publishing your articles on Social Media, you want to make sure that each and every post comes with a captivating message followed by an eye-catching photo to increase the odds of someone checking it out!
I believe most people in the world currently use or have used Facebook. It is not only a great place to share your pictures and connect with friends. It is also a great place to market your website.
Many online businesses have their own Facebook page and you should too!
After creating your Facebook page, you'll notice that they also offer you advertisements, but that will cost money.
I'm not an expert on Pinterest but I've realized that infographics work best on their platform. From experience, Pinterest can drive a significant amount of traffic if done properly.
Often times, other business owners use Pinterest to find infographics to use on their website, so it can increase the chance of someone linking back to you.
Instagram is the least favorite on my list because you can't join a group to promote your website. However, due to the popularity of this platform, you can still reach lots of people.
If you decide to use Instagram, I highly recommend that you take advantage of hashtags. By doing so, you can reach many targeted users.
Create Captivating Headlines
Your headline is more important than the content alone. Even if your content is amazing, but if your headline sucks, you're not going to get many visitors.
It likes reading a newspaper, most people skim through and read what catches their attention.
Getting people to check out your website and its content is just like fishing. Your content headline is the hook with the bait and what you're trying to do is to capture the fishes (readers).
If your fishbait is not getting the attention, you will never catch a fish.
You want to capture your visitor's attention, but please remember to deliver the appropriate content and not be a "fish-baiter".
On-Page SEO
Optimizing your content for search engines is also not a bad idea. If you're already doing this, then you're on the right track to success.
Search engine traffics are highly targeted and it is absolutely free as long as you don't pay for advertisements.
When creating content, you should try and include internal links because Google will send bots to crawl your page including internal links!
For example: Let's say I am reviewing a company that offers lessons on how to become successful at Affiliate Marketing. I would include internal links to other companies that offer similar lessons.
You should also include keywords to each and every one of your articles including the images within.
*For images, all you have to do is type keywords in the Image Alt Text Box!
Long-Tail Keywords
Besides regular keywords, you should also target Long-Tail Keywords because it accounts for most of the searches online!
Long-Tail Keywords are less competitive which allows newer websites to have a chance at ranking high.
In the future, if you decide to use paid advertisements such as Google AdWords, you should also utilize Long-Tail Keywords to maximize exposure and clicks!
Example: How To Make Money Online For Free Without A Degree
Guest Blogging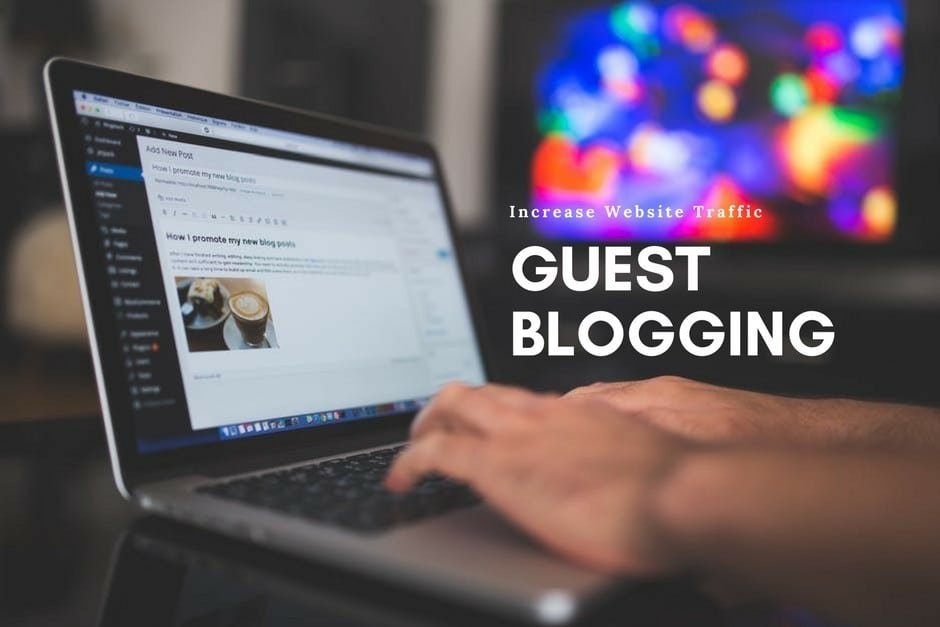 Guest Blogging is another great way to drive free traffic if you can secure a post on a reputable website. It will also help you gain some quality backlinks.
While you do this, you should also allow Guest Blogging, but ONLY publish or allow those that are high-quality because you don't want poor content to reach your audience.
Here are a few quality websites that I've found in my niche, but you can find plenty more on Google:
*Kissmetrics – They only allow high-quality articles, so don't feel bad if they require you to make a few edits to correct your mistakes. I believe self-promotion is NOT allowed.
*Duct Tape Marketing – They only publish one article per week, so make sure you are giving it your best!
Email Marketing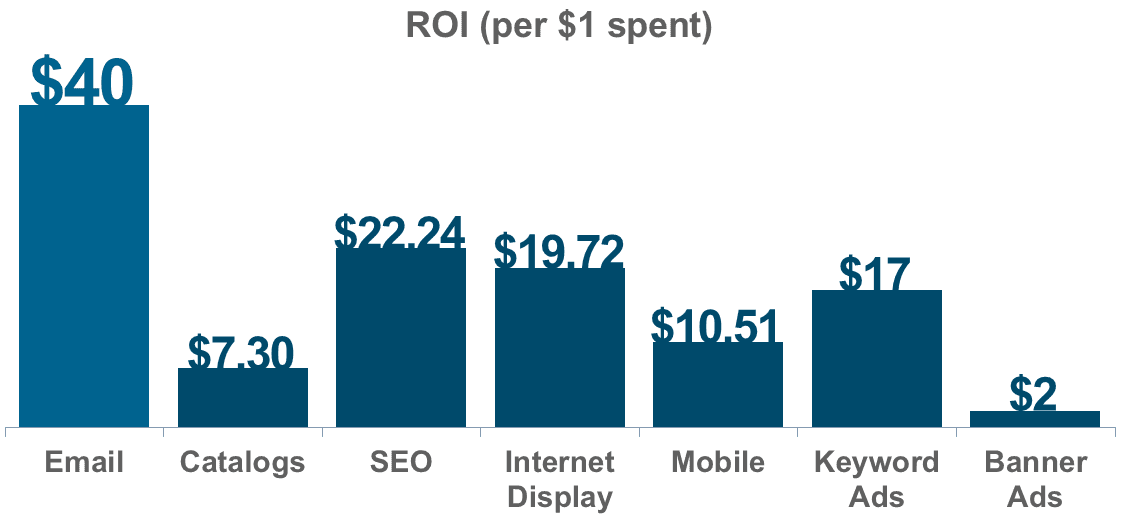 Email marketing is arguably one of the best returns on investment. According to the image above, for every $1.00 spent, you're getting back around $40.00 in return.
You are leaving a ton of money on the table if you are not utilizing this powerful marketing tool. However, if you start your email marketing campaign, make sure that you are providing your subscribers with relevant information.
Nobody likes a spammer!
There are many email marketing service providers to choose from. Personally, I'm using AWeber to manage my email list as well as my email campaign.
Additional Tips To Main Free Traffic
You being active on your website is huge. Nobody wants to return to an inactive website because there's nothing new to check out.
There are a few ways to show that you're active on your website. You can either consistently publish new content or regularly respond to comments.
Not only will staying active help maintain viewers, but it will also let Google and other search engines know to regularly crawl your website for updates.
I recommend blogging every day if you have time, but I understand that it's hard because most of us have busy lives.
Keep in mind, writing one quality content every 2 days consistently is far better than one mediocre blog post per day.
Lastly, making sure your website loads fast. Your viewers will not hesitate to leave your website if it takes too long to load.
If we were back in the 90s, then it's totally acceptable, but not anymore. You want to optimize your website by managing image file sizes with plugins!
JPEG formats are smaller in terms of sizes but lower in quality. You also want to make sure your website is not clustered with plugins that might potentially reduce the loading time for your entire website.
Good Luck!
There are many ways to generate traffic to your website for free. If you're currently using Social Media to promote your website, continue. However, if you're not. It's never too late to start.
If you have any additional questions, please leave a comment down below and I will try my best to help you out.
Kind Regards,