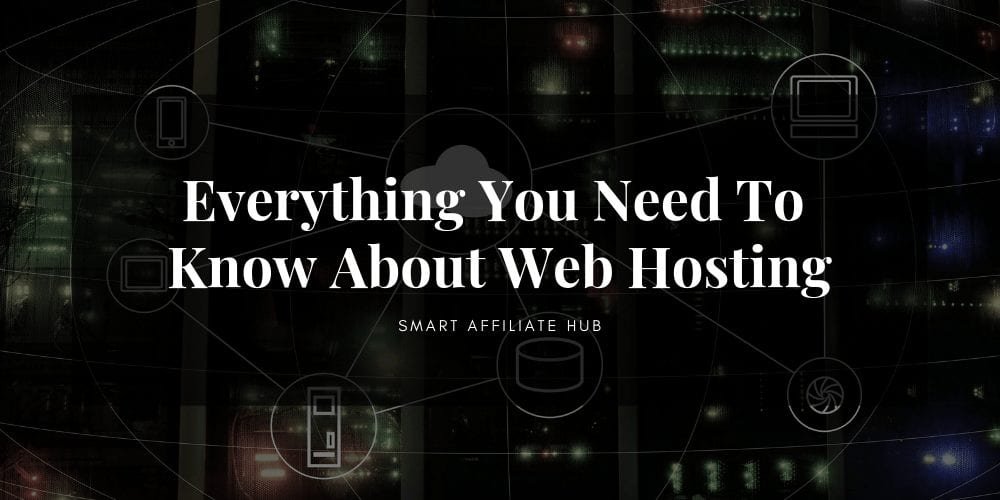 Before you can build a website or start a blog, you'll need to find a web hosting company, so it can go live on the internet. That's why website hosting should be on the top of your to-do list.
Now even if you're already operating a website, that doesn't mean you can't change your web hosting company. In fact, most beginners go for the cheapest option available.
It's like getting car insurance, there are many companies out there. The more knowledge you have on web hosting, the more prepared you are when seeking the best option.
In this article, I will go over everything you need to know about web hosting, so the next time you go shopping for a new web hosting service provider, the better you will be when making a decision. Without further ado, let's get started!
What Is Web Hosting?
In order for a website to go live on the internet, it needs to be hosted on a server. In simple terms, a server is a supercomputer that stores your website and delivers it to people over the internet.
It's similar to uploading an image, video, or file on the internet. It doesn't go live for anyone to see until you've uploaded it.
Once it is hosted on a server, people will be able to find and access your website by entering your website URL into their web browser.
Different Web Hosting Options
Web hosting plans can vary at different price points. For an average blog, you don't need the same web hosting technology as someone who runs a multi-billion dollar operation.
It's like going to a supermarket to buy fruits. You don't go there and just ask for fruits. There are many varieties ranging from small oranges to large and juicy watermelons.
For web hosting, there are 4 different options (from least expensive to most expensive):
Shared Hosting
Cloud Hosting
Virtual Private Server
Dedicated Server
Depending on the type of website you are operating, here's an explanation of each option to help you decide which one is best for you.
Option #1. Shared Hosting
The name shared hosting is quite self-explanatory. Basically, your website is going to share the same server space with other websites.
And since you're sharing a server with other websites, this option would be the most cost-effective. It's like opening a store with different brands to help pay for the rent.
One of the major cons of operating your website on a shared server: You will have to expect slow-downs especially if someone is getting abnormally high traffic.
Sounds awfully similar to sharing a store with different brands right? When the other brand has too many customers, there's just not enough people or space for you and your customers.
In the beginning, it's not that big of a deal, but eventually, it can be an issue when your website grows and your traffic increases.
"This town ain't big enough for the two of us"
When traffic spikes, your users may experience longer load time as well as error messages. So even though you're saving money, but your users will have a poor experience. This is not good for reader retention or search engine rankings.
So who is shared hosting for?
I recommend a shared hosting plan for beginners since it's far more affordable. Once your website grows, you can always upgrade to better plans.
Option #2. Cloud Hosting
According to Statista, cloud hosting has been growing immensely over the years and there's a good reason to why it's happening that way.
Unlike shared hosting, cloud hosting uses multiple servers to host your website. So if traffic spikes on another website hosted on the same cloud, it wouldn't impact your websites loading speed.
However, you can't change any of the server settings or install software because you won't have root access to the cloud server.
So who is cloud hosting for?
If you don't need access to anything technical, but you are expecting traffic spikes, a cloud hosting option is best for you. It's still a very affordable option with better server uptime.
Option #3. Virtual Private Server
Virtual private server or VPS hosting is a step up from shared hosting. With this option, a super server gets split into multiple virtual servers. Each website will get its own virtual server which results in faster page load times.
It's important that you test your site speed every once in a while to ensure that your website is delivering fast load times which is always good for user experience.
If a website takes too long to load, the user would usually bounce and go somewhere else. If that happens, it hints to search engines that the user is not finding what he or she is looking for which can drop your rankings.
Unlike a shared hosting server, you have more access as the owner. For example, with a VPS, you now have complete root access and control at the server level.
However, in terms of speed when it comes to high volume traffic, the next one I'm about to discuss is far better.
So who is virtual private server for?
If your website has a lot of visual elements like images and videos, then I would highly recommend that you start with VPS hosting rather than shared hosting.
Option #4. Dedicated Server
Dedicated servers are the most expensive option that I know so far. Maybe there are others that are far more expensive. But as the name implies, a dedicated server is yours only.
It's like being the only store in the shopping center. You have total control over everything. You don't have to worry about slow load time since there are no other websites in your server.
As a beginner, your best option is still to wait and upgrade to this level of service when the time is right. There's no reason to throw away extra money for no reason.
So who is dedicated server for?
Dedicated servers are great for websites with high volumes of traffic. If you operate an eCommerce website and need full control over the server access, then a dedicated server should be highly considered.
What To Look For When Purchasing Web Hosting Services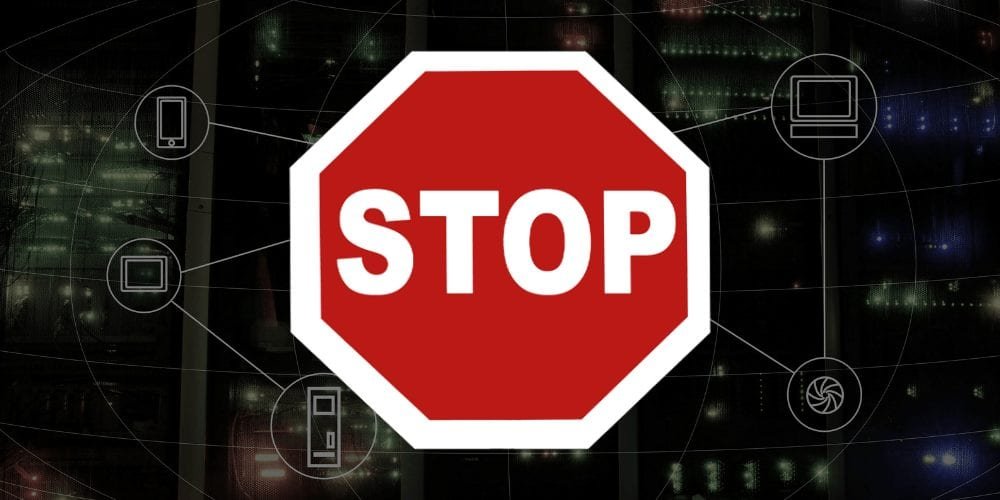 Now that you know and understand the different options when it comes to web hosting. It is time to learn about features that you should look for when purchasing web hosting services. By understanding these different features, it will help you figure out which web hosting provider to use.
Feature #1. Bandwidth
Bandwidth is the speed of your network connection. The higher your bandwidth, the more visitors are allowed to access your website at the same time without the decrease in load time.
If you choose the ones with lower bandwidth, it will cost slower load times which results in poor user experience.
so before you take up an offer, do check out their bandwidth options. If your website is brand new, then you probably don't need the highest level of bandwidth.
Again, you can always change hosting (the migrating process can be a pain in you know what) or upgrade to a higher level of web hosting.
Feature #2. Customer Service
Customer service should always be on the top of your list. It's a nightmare trying to reach for help from an unresponsive customer service team. After all, you want to resolve any issues you may have as soon as possible.
Otherwise, it can affect your user experience.
That's why I really enjoy working with the Hostgators customer service department via live chat. Fortunately, I don't have to use them very often, but when I do. They are exceptionally helpful.
Feature #3. SSL Certification
SSL stands for secure socket layer. It adds encryption to your website to protect personal information. This is very important if you are running an eCommerce store where your customers have to enter their personal information.
There are different types of SSL certificates. Some are designed for individuals and some are designed for businesses (e-commerce).
Most reputable website hosting service provider will offer SSL. Some are included with your web hosting plans and some are add-ons.
Feature #4. Data Storage And Disc Space
Many web hosting companies offer unlimited data but do read their fine prints to not get hit with hidden charges when you exceed a certain amount.
If you don't want to run the risk of getting charged any hidden fees. You should look for a plan that states the amount of storage you get based on the amount of disc space you actually need.
Most web hosting companies will provide you with the option to increase your data allowance.
Feature #5. Domain Name
Most web hosting service providers will allow you to create multiple domain names under the same account. That way if you plan to host multiple websites, you can easily manage everything in one place.
There are websites like GoDaddy that allows you to buy and choose domain names, but I highly recommend going with a web hosting service provider that allows you to purchase domains through their platform.
Feature #6. Email Management
In the beginning, you don't need a lot of company email addresses, but as your website grows, you may want to have more. That's why email management is extremely important and something to consider when choosing your web hosting service provider.
The best part about email management is that you can manage multiple email addresses in one location rather than one at a time using third-party services which may cost more money.
Feature #7. Server Uptime
Most major web hosting service providers offer 99.9% server uptime. Personally, I don't believe everything I see on the internet. I'll only believe it once I've experienced it myself or hear from other customers.
Check out their consumer's report and see what their clients really think about their uptime before making a decision. Personally, I use Pingdom to monitor my websites uptime and they provide me with a weekly report.
This is serious because if your visitors can't access your website, that means you are going to lose a customer. So it's important to choose a web hosting service provider that offers a solid uptime.
Feature #8. Backup Services
Most web hosting service providers offer backups just in case something horrible happens to your website. Personally, I use vaultpress which happens to be one of my 5 WordPress security tips.
If someone ends up hacking your website, you should always have a way to bring it back to the latest backup so it wouldn't ruin your user experience.
Feature #9. Paid Advertising Credits
Last, but not least. Some web hosting service providers offer credits for Google Ads and Bing Ads as an incentive for signing up with their plan. It's something that Hostgator is currently doing.
If I remember correctly, Hostgator is offering $100.00 each for both Google and Bing Ads It's a great way to get your feet wet and understand how paid advertisements work without wasting your own money.
How Much Does Web Hosting Cost?
Well, the true answer to how much does web hosting cost is: It depends. It can vary from company to company and which option you decide to go with. Whether it would be less expensive shared hosting or the expensive dedicated server.
The cost can range from a few dollars per month to hundreds of dollars per month.
What I recommend is go through the above options a few times to learn how to choose the best option for you. There are no universally fit website hosting service.
In Conclusion
Regardless of whichever option you choose, you will need to select at least one option. That is if you want your website to be live on the internet.
The good news is, there are many options: Shared Hosting, Cloud Hosting, Virtual Private Server, and Dedicated Server. They all have their pros and cons. The more expensive plans are great, but they are expensive. The less expensive plans are cost effective, but they might not provide you with the best uptime and service.
Also, the features that each web hosting service provider offers should be considered at top priority. There's no reason to pay more for less. Or if you can pay less for more than that's good, but I wouldn't count on it.
Personally, I am using Hostgator to operate Smart Affiliate Hub, but don't take my word for it. Shop around and see which service you like best.
Are you currently looking for a website hosting service? Which one are you considering? Or if you are currently hosting your website, who are you hosting your website with? Let me know by leaving a comment down below.
Kind Regards,