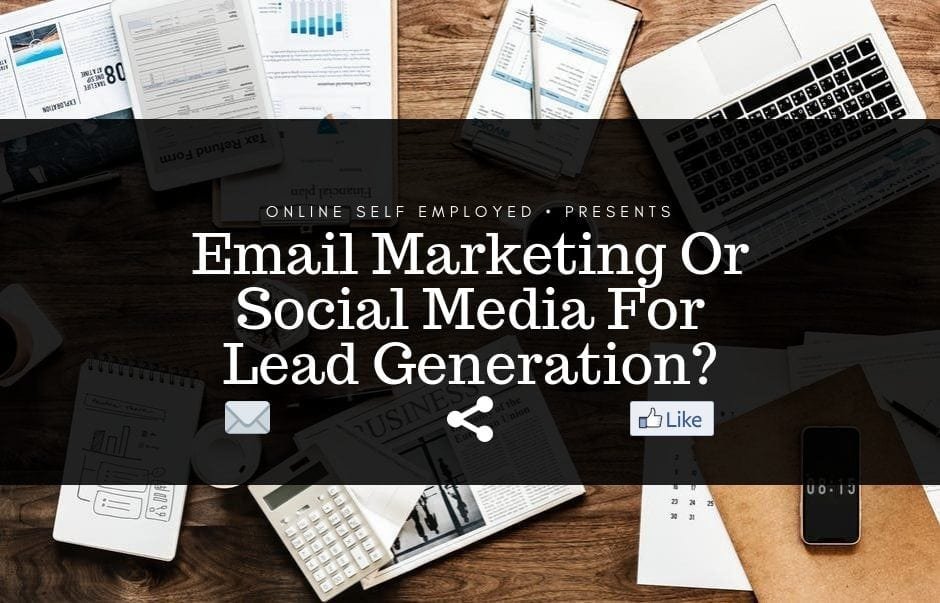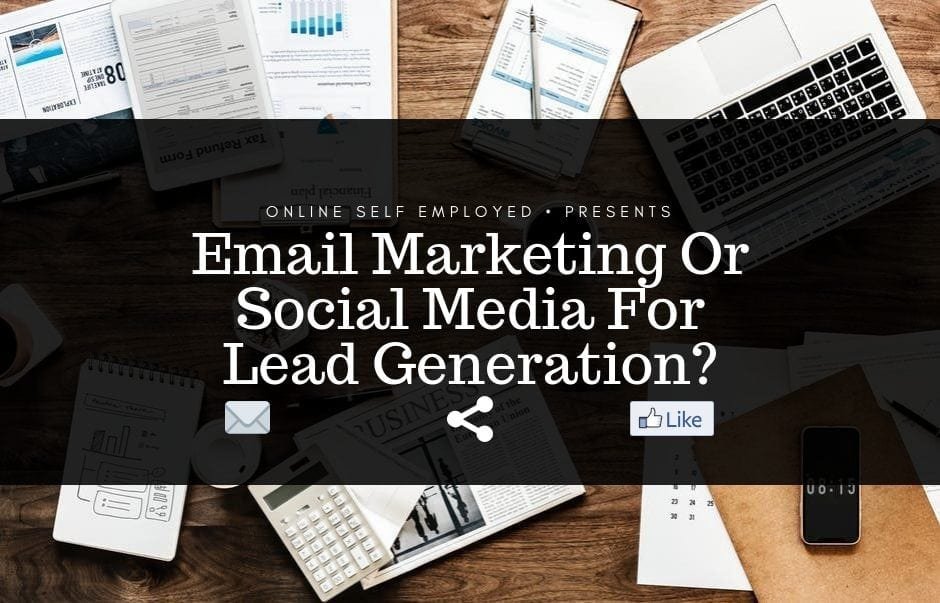 If you're an online business owner, lead generation is always going to be a top priority. Simply because no traffic = no leads. No leads = no business. Hence why lots of online business owners seek out ways to generate leads and that often leads to Social Media or Email Marketing.
In all honesty, I love interacting with my readers via Social Media, but I do prefer to use email marketing more because there it allows building a long-term relationship.
Social Media is a great place to generate traffic, but there's just too much competition on some of those networks. In this article, I will be compared side by side Social Media and Email marketing, so you can determine which strategy is better for you. Without further ado, let's get started!
Targeted Audience
Email Marketing: If you are looking for a targeted audience, nothing beats having subscribers joining your email list because they are highly interested in your offers. Since you've already collected your subscriber's email, you can now send them messages to inform them of products, services, or your latest blog posts any time you want.
Social Media: With Social Media, you'll have to rely on #hashtags to get relevant people to your page. This is not as easy as it seems because you'll be competing with others targeting the same hashtags. If you really want to succeed in Social Media marketing, make sure you use amazing graphics! After all, you want to stand out from the crowd.
Competition
Email Marketing: When it comes to email marketing, you have no competition because the people on your email list is there for you. If you have a new offer for your email subscribers, you can simply write a broadcast email and have it sent to all of your subscribers! If you have started email marketing yet, feel free to sign up for your 30-day free trial with Aweber.
Social Media: Even though, the competition is fierce, if you are able to stand out from the haystack. You can generate thousands of leads for free. Yes, you don't have to spend a dime on advertisement. As I stated earlier, using proper graphics will increase conversion. Also, check out your competition and see what's working for them and do it better.
Click-Through-Rate
Email Marketing: Since you're going to be marketing to a list of subscribers that wanted to hear from you. Naturally, you will have a higher click-through-rate. That's why many successful internet marketers with a few hundred thousand subscribers consider email marketing as their ATM. If they need to make money, they'll just send out an offer and because their list is so massive. It doesn't take a lot of click-through-rates to make a decent amount of money.
Social Media: Even though Social Media will not convert as well as Email Marketing, you can still do okay. You'll just have to join groups that relate to your niche and really do your research and attract the right people. Again, it's not as easy because you have to compete with other marketers who are also trying to target your audience.
Relationship Building
Email Marketing: This one obviously wins because email marketing is the best way to build relationships over time. When conducting email marketing, I do include emails that simply follow up and see how my subscribers are doing.  With email marketing, you can set up auto-responders to follow up with a series of emails designed to build relationships and to make money. Again, if you have not signed up for your email marketing service provider. I do recommend that you check out AWeber.
Social Media: When it comes to building relationships, Social Media is alright because it is still a platform for you to socialize. However, you're going to have to put in much more time and effort because people on Social Media are there for more than just you. That's why I try my best to answer all of my reader's comments.
Brand Exposure
Email Marketing: When it comes to brand exposure, email marketing loses horribly because you are only targeting people who are already subscribed to your list. You are not getting any new exposure, unlike Social Media.
Social Media: For brand exposure, nothing can really beat Social Media. Not only are you reaching out to your own followers, your followers can also help increase that exposure by sharing your content with people in their circle. This is why I always notify my social media followers whenever I publish a new blog post. If my content is great, my followers will usually share my blog posts which increases my brand exposure.
In Conclusion
Hopefully, through this article, you'll learn everything about Email Marketing or Social Media for lead generation. If you have any questions, please leave a comment down below. I am more than happy to help you out!
Kind Regards,