Are you looking at Daily Income Method and wondering if it's legitimate? Can you really make money from the Daily Income Method or is it a scam? Find out here in my Daily Income Method review.
Daily Income Method Review
Name: Daily Income Method
Price: $39.90 to start plus $19.95 monthly recurring. There is also a step 2 program that costs you an additional $47 monthly recurring.
Claims: Earn Up To $280 From Every $40 Sale
Rating: 1 out of 5 stars
Founder: Mack Zidan
The video sounded very tempting, but can you trust the Daily Income Method?
There are lots of scammers on the internet, so it's not surprising that you found your way here to see if it's legitimate or another sleazy scam.
Daily Income Method In A Nutshell
At first, I was very confused by the 2 steps that Mack provided below. After thoroughly checking it out, I realized they were promoting a company called MCA.
MCA stands for Motor Club of America, they offer auto services and a multi-level affiliate program for marketers like myself.
Don't click on this image, it doesn't take you anywhere.
Here's how it works!
He tells you to sign up for MCA to become an affiliate which costs you around $39.90 for the first time and $19.95 monthly recurring.
He also promotes his sales funnel and marketing strategies to help you promote MCA. This alone will cost you an additional $47 monthly recurring.
Why Is Mack Helping You Make Money Online?
Obviously, Mack is not doing it out of his kind heart. He is doing it because he gets something in return. In this case, when you sign up for MCA, he earns a commission for referring you and also from future people that you refer to yourself.
He also makes money by selling you his own product that helps you funnel customers to sign up for MCA and of course his own product. This process repeats and is completely automated.
Does he truly believe in this product? Probably not. but it's certainly making him a significant amount of money. Personally, I only promote what I use and what works for me, but I guess whatever suits him right?
What I Don't Like About Daily Income Method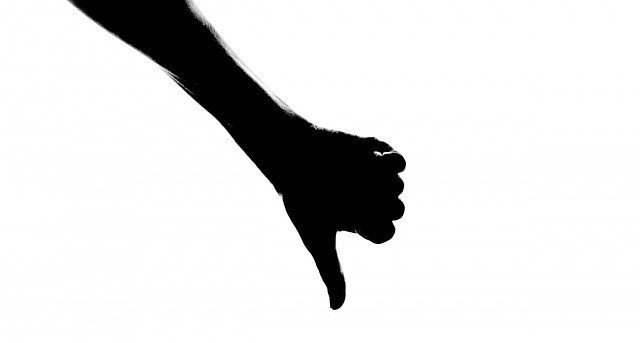 #1. After emptying out your wallet and taking that first breath of fresh air. Right, when you thought spending money was finally over… guess what? You're wrong.
In the member's area, you will learn how to promote MCA to get those nice little commissions, but soon you will realize that most of the recommended methods will cost you more money.
Without a solid foundation, you can't rely on SEO to get organic traffic, so what Daily Income Methods teaches is called paid traffic via Facebook Advertisement, Bing Advertisement, and Google Adwords.
In a sense, you are gambling your money. It costs money to get traffic and there's no guarantee that you will get a return on investment (ROI). — In the end, you are buying traffic for Mack.
Sure you have a chance to make some money, but it's definitely a WIN, WIN, WIN for Mack.
#2. Unlike the platform I use, it is NOT free to join. That means you have no idea if it would work for you or not. In a sense, you are a victim of a scheme and to recoup your money, you are promoting it to someone else. The cycle continues and in my eyes, it is considered a pyramid scheme.
Would you buy a pair of shoes without trying them on first?
I have a good opportunity for you and it's free to join but to be completely transparent. There's also a premium membership upgrade which is completely optional. You can check it out by clicking here.
#3. This program is too risky for beginners! First of all, you're looking to make money online, but the Daily Income Method does NOT offer you the traditional methods to gain free traffic which results in free sales. — That's because they don't care whether or not you learn how to become an internet marketer.
All they care about is you sign up, so they can make money off of you.
They also can't bother teaching you how to gain free traffic because it takes too long. What matters is you being able to get traffic fast via the paid method, so they can make the sale.
What happens to you is … well… doesn't matter to them.— If you waste all of your advertisement money and still unable to make a sale… that is your problem.
I don't know about you, but I wouldn't jeopardize my hard-earned money to get Mack rich.
My Final Thoughts On Daily Income Method
After reviewing the Daily Income Method, I have concluded that I will not recommend this product. Is it a scam? It's not a scam, but the amount you have to pay upfront and the amount you will have to spend on advertisement makes it a terrible choice as a beginner.
I don't believe in paid traffic because what happens if you run out of advertisement money? Well, your traffic stops and so does your income.
Sure, there is a chance that you will make more than what you spend on advertisement, but there's no guarantee. If this floats your boat, then you're better off forgetting how to make money online and just go to the casino.
I apologize for being so blunt, but it's true!
I'd like to also take this opportunity to thank my readers for bringing this product to my attention. This gives me the opportunity to help everyone to better understand a specific product and if it's worth your time and money.
Did you enjoy this review? Have you heard of this system before? Inform your peers by sharing this article on your social media, so they don't waste money on a product that will not benefit them in the long run.
If you have any questions, please kindly leave a comment in the comment section below.