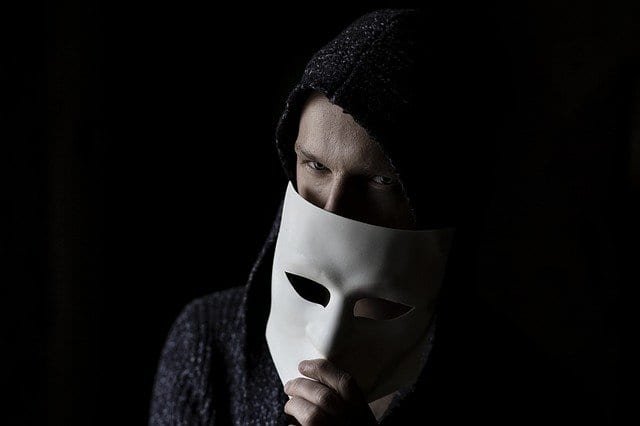 Now is extremely important to be aware of scammers contacting you and your loved ones. I don't know if it's due to the COVID-19 pandemic, but I've been receiving more and more scam calls, emails, and text messages as of late. *These types of scammers have always been around.
But maybe because more people are staying home and in fear of what's happening around the world. So these despicable individuals are out trying to take advantage of the situation.
Today, I don't want to talk about how to make money online. Instead, I want to go over a few scam attempts that were used on me. This is so you can further educate yourself and your loved ones to not fall them.
Social Security Fraud & Scam
According to the FTC, Social Security will never call you. They will never ask for your social security number. Or as you to pay them in gift cards. If you received such calls, you can contact the Office of the Inspector General's fraud hotline at 1-800-269-0271 or report the incident online at https://oig.ssa.gov/.
This didn't happen to me, but it did happen to my mother and my grandparents. So it seems that they are targeting those who are in the older age bracket. Ones with money, but not a lot of experience in modern scam tactics and easily manipulated.
Even though this might not happen to you. You should still take this information and educate your elders. You certainly don't want your elders to fall victim. Because according to CNBC, seniors lose an estimated value of $2.9 billion every single year.
PayPal Text Scam
So earlier today, I received a text message from the number (408) 638-4263. The message reads, "You have sent a payment of $19.50 USD to Abdi Perwira. Do you recognize this transaction? Log in to PayPal. (URL HERE)."
For those who are not aware, you should never click links from people you don't know. Especially if its to login to your PayPal, Bank Account, or anything important. So instead of clicking on the link, I logged into my PayPal using the actual PayPal website URL. Unsurprisingly, there is no charge of $19.50 to Abdi Perwira.
Often times, these scammers would create a mirror image of the actual website. When you try to log in with your actual credentials, it will get recorded and they will hack you and take all of your money.
The best way to approach scammers like this is to not click on their links and don't respond back to them. For example, if it's related to your bank account, you can always double-check using the real URL or the mobile app on your phone.
Email Phishing Scam
This one is quite similar to the text scam above. But instead of sending you a text, you'll often receive an email with a crazy headline. For example, we've found a bank account with $10,000 and we traced it back to you. It seems that you have some sort of connection to this bank account and all we'll need from you is your social security number, bank account number, etc. Once everything is processed, the money will be wired to your account.
If that doesn't sound like bullshit, then I don't know what does. The above is just an example, there are many variations. These scammers are quite creative at what they do. But when it sounds too good to be true, it usually is.
Don't share your personal information with anyone you don't know. They will either provide you with a link to a website where they can record your credentials or they will gather enough of your information to recover and hack into your bank account(s).
Call Spoofing Or Cloaking
Nowadays, you can't even trust someone based on their phone number. With modern technology, people can hide and show a different number to the recipient of the phone call. So even though the phone number matches, it might not be real.
This is really hard to detect, but there are a few things you can do to protect yourself from falling victim:
Don't give out your personal information such as phone number, address, social security number, etc.
Do not send them money. Often times to avoid getting traced, they would ask for payment in the form of bitcoins or gift cards.
When in doubt, hang up and call the actual company to confirm.
In Conclusion
When in doubt, ask someone you trust for their opinion. One time, I was over at Target (our local shopping facility) and this elder lady was stopped by the cashier for buying an absurd amount of gift cards. The cashier suspected a scam in progress and contacted the manager. Fortunately for the lady, she didn't fall victim and learned a very valuable lesson.
The scammers out there have various stories to get you to believe them. But they all end up the same when they're asking for something in return. Whether it's money or information, don't give it away.
I will probably update this article as I discover more scam attempts on myself. I hope this was helpful and do share the information with your loved ones. You don't have to share the article, but try to at least share the information found here. Stay safe and take care!