Internet marketing is a very lucrative opportunity with thousands of dollars to be made. If done correctly, you can work from anywhere in the world as long as you have an internet connection. No longer do you have to answer to a boss or plan ahead to go on your family vacation.
Unlike a traditional brick and mortar business, it is very inexpensive to start. That means you will find hundreds if not thousands of competition regardless of which niche you're in. For me, I'm in the how to make money online niche and it's extremely competitive.
Even though the internet marketing industry is very saturated, most marketers are making the one mistake that is costing them thousands of dollars.
My Realization That Will Cost Me Thousands Of Dollars
Save
When I first started blogging, I made a fatal mistake that is still costing me money to this day. As a matter of fact, it's probably going to impact my blog for the rest of its life.
Like most people, I was intrigued by the idea of making a full-time income online through blogging. After all, there are lots of successful bloggers who are earning a six-figure monthly income. Look at pro blogger, John Chow, he's an immigrant from mainland China earning a six-figure monthly income.
It's his level of consistency that made him a success. Keep in mind, English is his second language, so if he can do it. There's no reason why you and I can't do it!
After looking up successful bloggers, I started building my blog and I was posting consistently. For the most part, I was publishing at least 1 new blog post per day. Over the course of 2 to 3 months, I started seeing a bit of progress.
I was approved for Google AdSense after 2 weeks of launching Smart Affiliate Hub. I was starting to see daily traffic which motivated me to keep writing. I still remember having 0 traffic days and that my friend was very discouraging.
However, I wasn't making much money. The first few months, my blog was earning less than $50/month. That's barely enough to cover the services I used to run Smart Affiliate Hub.
That's when I realized that I was making a big mistake! Most bloggers are monetizing their blog the wrong way. Google AdSense is not a good monetizing strategy for new bloggers. You simply don't have the traffic to make it worthwhile.
Also, you should be building your readership and Google AdSense is helping you do the opposite. Let's say someone finds your blog, checks out a blog post and clicks on a shiny Google Ad. Guess what happens? — Yes, they leave and chances are, they'll never come back.
Instead of running ads, I could've been using this one tool that all successful bloggers are using to build a readership and customer base. So what is this mistake that I made that is costing me thousands of dollars?
Not Building An Email List
Save
Yup, failing to build an email list is the biggest mistake any internet marketer can make. Most successful bloggers consider their email list their ATM. Whenever they need to make money, they send out a broadcast to their subscribers.
While the typical internet marketer will pay for Google Ads to send their traffic to a sales page. An email list can be used in the same way except you can market to your email list over and over again.
If you're not making money online, it's not because of your blog or it's content sucks. It's because you are not taking advantage of email marketing.
Email Marketing Allows You To Build A Relationship
Save
People don't buy from people they don't trust. When it comes to making money online, it's the same way! I heard something very interesting from the famous Neil Patel. He used an example of asking a random person to marry him. Now let's use that exact example here to better understand the importance of building a relationship.
Asking A Random Person To Marry You:
If you go ahead and ask a random person to marry you, chances are, they will say no.
The reason why is that they don't know you. Chances are, you can be a psychopath.
However, if you ask this person to go on a casual date. They are more likely to say yes. Let's say in the perfect world, this person agrees to go on a date with you.
Now, you can start building a relationship.
He or she likes you and decides to give you a chance. After dating for a couple of years, you decide to ask this person to marry you.
What do you think he or she is going to say?
Well, it's not a guaranteed, yes, but your chances are much higher than if you were to straight up ask this person to marry you in the beginning.
This is because you've built a relationship with this person. He or she knows and trusts you.
Email marketing is the same way (except it doesn't take years), it allows you to journey with your subscribers to build a relationship over time. Since I brought up over time, it leads us to the next point.
An Email List Builds Over Time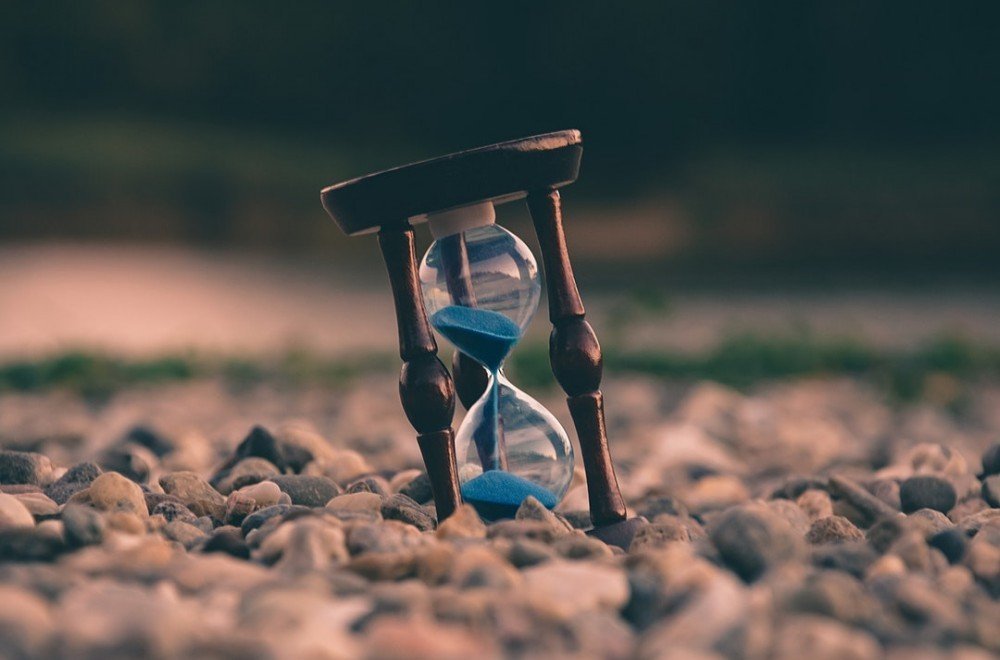 Save
The typical affiliate marketer will spend money on paid traffic, but what happens if they stop spending money? Well, their traffic is likely to stop and their income stops as well.
Unlike paid traffic, an email list builds over time. You're not going to get a thousand subscribers on day one or day two. However, if you provide value and clearly states what your readers will get for subscribing. Majority of them will stay subscribed. Learn how to create a lead magnet to attract subscribers.
Over time, your email list will grow bigger and bigger. The bigger your email list, the more money you can make from each offer you send out.
Note:
I recommend cleaning your email list once a month. To understand the importance of cleaning your email, check out my previous article on how to save money on your email list.
A Good Email List Is Like Having A Bank Account 
Save
The key to this is having a GOOD email list. When you need money, instead of going to your banks ATM, you can just send out an email. As long as the people on your list is interested in your offers, you are going to see great results.
One example would be a newsletter that I'm subscribed to. He or she would send me monthly promotions on their latest product. Whenever I see it, I would buy it because it's usually what I need anyway.
However, if they were to send me an email promoting something completely different. I'll be less inclined to buy it, so make sure you're sending relevant emails to your subscribers.
Important Tip:
When you're setting your email collection form or page. Make sure you clearly state what your readers are going to receive by subscribing. If you're offering them ways to lose weight. You'll only want to send them weight loss products or services.
Email Marketing Allows You To Drive Sales Without Driving Traffic To Your Website
Save
Traditionally, internet marketers would add affiliate links all over their blog posts. Which you still can and should be doing, but email marketing is going to allow you to drive sales without driving traffic to your website.
When a reader lands on your page, he or she might buy something and let's say he or she does. You'll earn that one sale, but there's no guarantee that person will come back to your website in the future. — Repeat business is important if you want to build a million dollars empire.
Instead, if you capture that person's email, you can now market to him or her over and over again. You can include affiliate links in your emails, so you don't actually need them to come back to your website.
Your Email List Can Be Automated
Save
If you use email marketing service providers like AWeber, you can set it up to automate your entire sales system. All you need to do is write your emails once and set them into the Aweber's Email Autoresponder System. Whenever someone signs up for your newsletter, AWeber will automatically send out your series of emails to walk them through your sales funnel one at a time. This will allow you to focus on other important aspects of your business or life.
In Conclusion
Building an email list is vital to your success. If you are not collecting emails now, you are leaving a ton of money on the table. Sure setting up an email list will cost you additional money over time, but what kind of business doesn't require an investment?
John Chow spends around $3,000-$4,000 per month to run his online business. But, if you think about it, what other business can you think of that can earn a six-figure monthly income with expenses like that?
Don't make the same mistake that I made and start building your email list today! Are you currently building an email list? Which email list provider are you using?
Claim Your 30 Day Free Trial
Start Building Your Email List Today!
Kind Regards,