Blogging is a great way to make money online because content drives traffic. However, about 95% of the blogging population hardly makes enough to pay for a decent meal. If you can make around $500.00 a month online, you're doing better than the majority of the blogging community.
Do you want to make at least $1,000.00 on a monthly basis? Can you imagine what it would do for you if you can have an extra $1,000.00 on top of your regular paycheck?
Unlike a regular job, you are not guaranteed a paycheck whenever you write a blog post. Most people don't make money blogging and that's a fact. However, as proven by many other successful bloggers and internet marketers. Making money online through blogging is absolutely possible.
The truth to the matter is, it takes hard work with little rewards in the beginning. You might earn absolutely nothing after blogging for one entire year. In this article, I will go over a few reasons why you are not earning at least $1,000.00 on a monthly basis. Hopefully, this article will help you shift your focus toward better results. Without further ado, let's dive right into it!
Reasons Why Your Blog Doesn't Make At Least $1,000.00 Monthly
Reason #1. You're Blogging Without A Strategy
A lot of bloggers believe that posting regularly is a great strategy. It's true, posting new content regularly will help, but that's only one piece of the puzzle. To complete the puzzle, you'll need to ensure that each article is written with a purpose. Is it written to so solve a problem? Will people find it beneficial?
If your blog posts are serving no purpose, but just to have an article on your blog. Then what's the point?
When you look at the numbers alone, it might seem impressive. For example, Smart Affiliate Hub has 263 blog posts (as of 7/9/2018). What if they are all written for the sake of writing? The phrase quality over quantity is proven to be true when it comes to everything in life especially when it comes to blogging.
I've had bloggers contact me for help because they are getting little to no traffic even though he or she has well over 100 blog posts. When I went to take a look at his or her blog, I noticed the following problems:
Their blog posts are not targeting a specific niche.
Their blog posts are written like a regular essay. The paragraphs are too bulky, making it hard to read.
Their blog posts are using too little photos. With Social Media, pictures and infographics are very important.
Their blog posts are not advertised on Social Media.
As you can see, writing lots of blog posts will not get you any significant results. If you do exactly what the blogger that contacted me didn't do. You'll see better results.
Most importantly, I want to emphasize on marketing your blog posts. Just because you have written a masterpiece, that doesn't guarantee the readers will come.
If you're a new blogger, you'll probably struggle to get any search engine traffic. That's why it's important to use Social Media to get your blog posts out there.
If you think about it, back in days, people would put fliers on the walls, so people can check it out. Fortunately for us, we can simply promote our latest blog posts by sharing it on Social Media like Twitter, Tumblr, Pinterest, Facebook, Instagram, etc.
Reason #2. Your Visitors Are Not Converting Into Buyers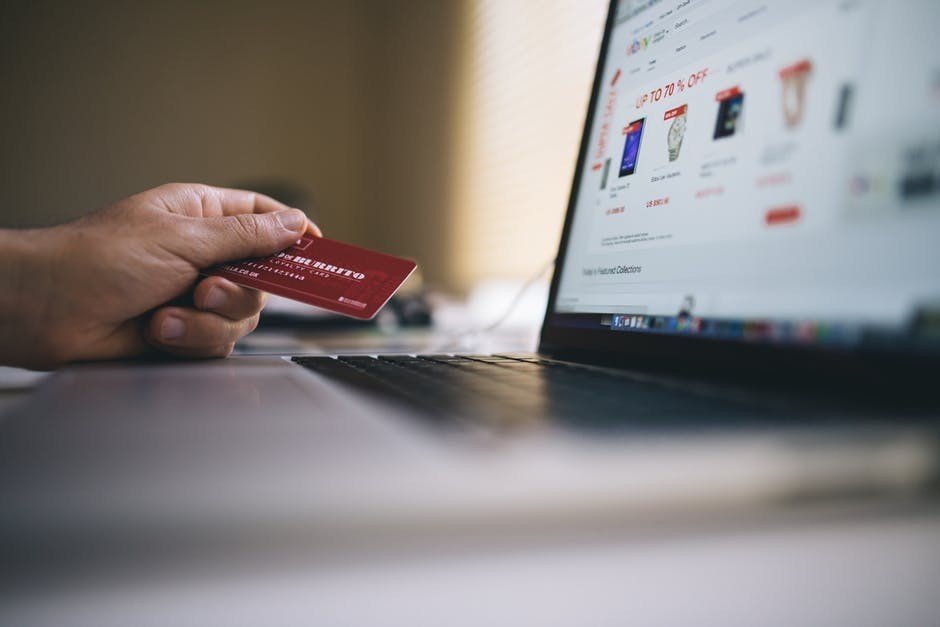 Building traffic to a blog is probably the biggest goal out there for bloggers. It's true, you need traffic otherwise nobody is going to read your stuff. However, traffic is not everything. You need to somehow convert your traffic into buyers. It's like a Car dealership with customers coming in to test drive, but nobody buys a car. What good does that do for them?
Case studies and tweaking your blog should be a lifetime task. Every month, you should check how your blog is doing such as your call-to-action. Is it converting? If it's not, you should tweak it and see if it does a better job.
Reason #3. Your Goals Are Not Realistic
It's good to have goals for your online business, but you won't achieve your goals if they are not realistic. When I first started blogging, my goal was to make at least $10,000 every single month. However, I didn't really have a plan to get there. I was just expecting results to be fairly quick since I'm dedicated and ready to do whatever it takes.
Let's just say reality hit fairly quickly. I earned about $0.07 the day I was approved for Google AdSense. – Sad right?
That's when I realized that if your goal is to make money, you'll have trouble making money. It's weird, I know! Instead, you need to change your mentality.
You must as yourself, what is the purpose of your blog? Why do you deserve to make money? If you focus on providing value and solutions to people in your niche. The money will come without you thinking about it.
Therefore, my goal is no longer to make $10,000 every month. My goal is to provide as much value and to help as many people as I possibly can. This makes blogging more enjoyable and when the money comes. It will be a nice little bonus!
Reason #4. You're Too Busy Learning And Not Doing
Do I know everything there is to know about blogging? Absolutely not. If I were to spend all of my time learning about everything there is to know about blogging. Smart Affiliate Hub would never exist.
There are too much to learn about blogging and making money online. I'm not implying that you shouldn't learn, but to learn and apply what you learn as you go. You just have to do it!
For example, I had a reader email me asking me how to make money from blogging. My answer to him or her is to start a blog. Are you getting ready to get ready?
Reason #5. You're Not Working Hard Enough
Most people believe making money online should be easy. Set up a blog, write a few blog posts, and wait for the money to come in. For established bloggers, yes, this can be done.
If you're like me, you'll have to spend hours writing blog posts, promoting it, networking with other bloggers, etc. Even if you do everything right, it will still take time before the search engines start to trust you. They don't want to trust a new blog because they don't expect you to be around for very long. It's just the way it is… most bloggers don't stay around long enough to actually make good money.
It's almost like working a regular job where they have a probation period. They don't trust you or expect you to be around for very long. Therefore, they won't give you full benefits. The same applies to your blog.
If you take a look at the successful bloggers in the world. They've been around for many years, some over a decade. It's that level of consistency and not giving up that made them a success.
Are you willing to work hard, so you can eventually quit your regular 9 to 5 job? Are you willing to do whatever it takes, so you can spend more time doing what you want?
Reason #6. You're Don't Have An Email List
Do you remember the beginning of the internet? Emails have been around way before Social Media. I still remember using my flip phone with a data plan to check your emails. There's a reason why it's still around. Businesses are still using email marketing to reach out to their customers.
Your email lists are essentially your blogs Automated Tellers Machine (ATM). If you have a GOOD email list, you can market to your subscribers there and when they buy, you'll earn a commission.
Did you notice that I used the BOLD font on the word GOOD? That's because your email list is useless unless the people in your email lists are good subscribers. People who signed up because they want to get more information from you. They want you to share blog posts or products that relate to your niche.
That's the first step, getting relevant subscribers. However, there's no shortcut when it comes to building trust and your email list is a great tool to build a relationship with your subscribers.
It's almost like finding the right person but skipping the dating phase. What do you think would happen if you ask a random person to marry you? Again, the same applies to your email list.
What I like to do is to provide value without asking for anything in return. I provide a free eBook to my subscribers and I also provide information to help them progress. There is a good deal of email marketing service providers out there that allows you to not only gain subscribers but also set up automated emails to build a relationship with your readers. My email list is powered by Aweber. They're currently offering 30 days unrestricted free trial.
Thanks For Reading!
Do you have other reasons that I have not listed in this article? Do have other tips and tricks to help a blog make at least $1,000.00 every month? Please share your knowledge with us by leaving a comment down below.
Kind Regards,