Welcome to my article on 12 plugins to help skyrocket your blog today! According to WordPress.com, over 409 million people read more than 20 billion blog pages each month.
And that alone should be more than enticing for any online business owner to start one.
Running a blog on your website with updated content will increase your chances of retaining your visitors as well as building your customer base.
The biggest drawback when it comes to blogging is how low the cost of entry is. With so many contents available on the internet, you'll have to stand out from the crowd if you want to do well.
When it comes to blogging, your platform is critical and will determine the room for growth. Hence why I offer my free WordPress installation service.
And what follows is the content. Without content, your blog is just an empty shell with nothing to offer.
In the case of WordPress, you can download and install plugins that can help add features and functions that you normally wouldn't have access to.
Before we continue, I'd like to point out that this page does contain affiliate links. If you decide to make a purchase using the links within this page, I will get a small compensation from the companies that sells the product. However, you are not going to pay more for using my links.

The purpose of creating content is to get your pages in front of people who are interested. Search engines have their own algorithm and it uses many variables to determine where to rank a piece of content.
For example, using proper keywords is a pretty good indicator when trying to tell search engines terms that you'd like to rank for.
Tip for Keyword Research:

When a user searches for key terms via Google, Yahoo, Bing etc. Search engines populate results based on content that they feel should be ranked for the key terms.

And that's where Jaaxy Keyword Research Tools comes in handy. It allows you to search for specific keywords that you'd like to rank for plus it gives you stats such as ranking difficulties and search traffic.
With Yoast SEO, it provides on-page SEO tips, keyphrases that you'd like to rank for, readability, as well as a checklist to help you optimize each of your content to do well on the search engines.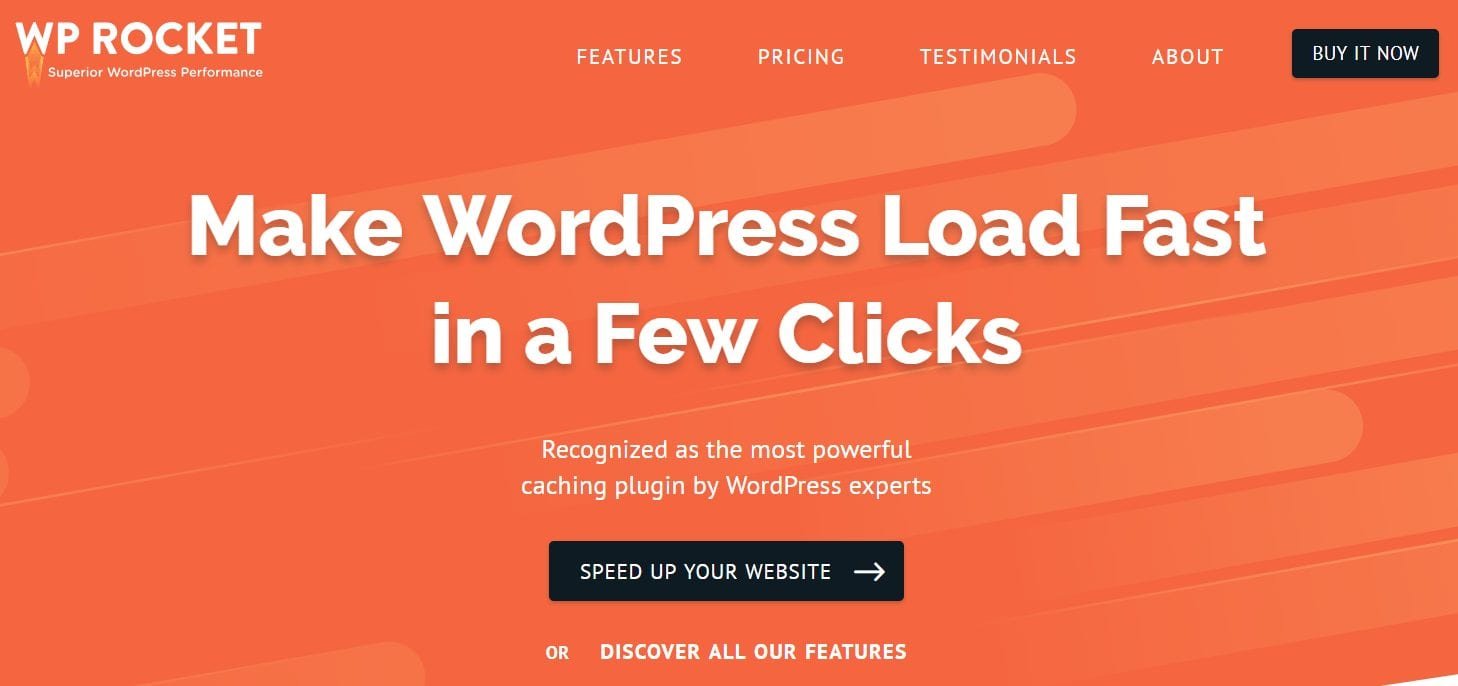 I'm currently using WP Rocket and from my experience. It has significantly improved the speed of my blog. This is something you shouldn't take lightly.
According to Section.io, your site speed greatly affects your bounce rate. A slow website will notice a higher percentage of users bouncing away from your website.
There are others like it in the market, but I find WP Rocket to be the easiest to set up. Out of the box, without much knowledge, you can turn on a few switches and it'll greatly improve your website speed.
Unlike other options, WP Rocket is not free to use. But it being so easy to configure makes it worth every penny! But just in case you can't afford to invest money in WP Rocket, here is a list of WP-Cache Plugins available in the market.
One of the first few plugins that I've installed here on Smart Affiliate Hub was WPForms. It's a great way to generate user-friendly forms for the method of contact or to generate leads.
If you are unsure, you can try out their free version. But of course, if you'd like to unlock its full potential, there's a premium version as well.
WPForms is one of the best form builders due to the fact that it's all drag and drop. You don't need to know how to code. It's a simple front-end editor allowing you to create amazing forms with a few clicks.
The money is in the list. Capturing your visitor's email address is one way to keep in touch and get them to come back. Now it's easy to manage a list of 100 emails, but what about 10,000 or even 100,000?
As your blog grows, so will your subscriber base (I hope!). And that's why I use AWeber as my email marketing service provider. There I can manage and create campaigns that get automatically dispatched to my subscribers.
But before you can send out emails, you'll need a way to capture emails. Thrive Leads is a great plugin that allows you to create beautiful opt-in offers ranging from banners to popups.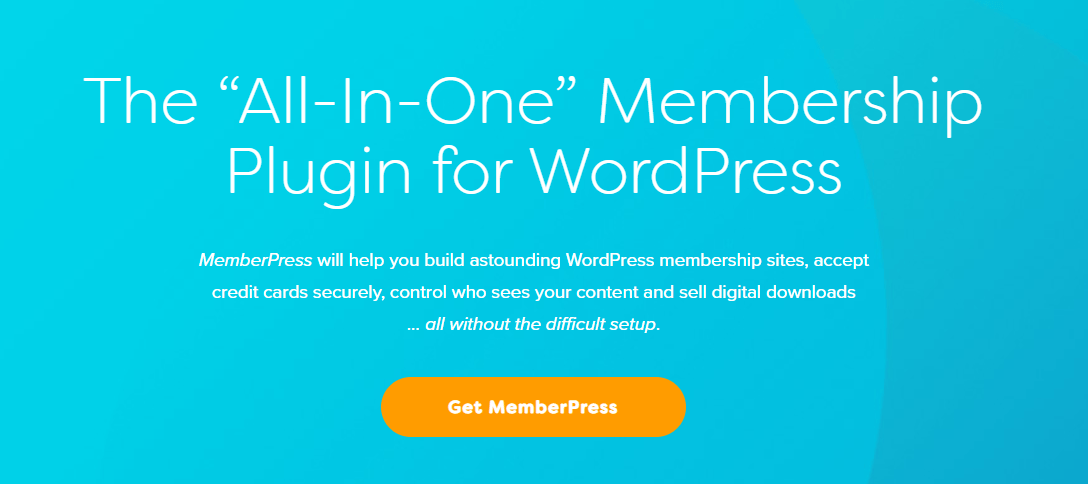 If you want to create a membership blog, it's a good idea to set up your foundation the right way. MemberPress is designed with membership building in mind.
By default, your WordPress blog is just the backbone. But as soon as you install MemberPress, now you'll have an amazing membership website foundation.
Not everyone is going to need this plugin, but if you want to create a membership website. Check out my article on how to create a WordPress membership website.
Are you looking for a marketing plugin that gives you information about your competitors? SEMRush is exactly what you need. You'll be able to track your competition and see what they are doing that's currently working for them.
It's a great way to NOT reinvent the wheel and do what others are doing successfully. A great example would be what kind of keywords are they currently doing well with?
SEMRush is literally one of the best plugins you can have for your blog. Remember, there are millions of blogs out there. In order to stand out from the crowd, you'll need to understand who you are competing with.
The best way to market yourself is to have others market for you. Giving people the ability to share your blog and your content is going to get you noticed by people you wouldn't normally be able to reach unless you spend money.
Now there are hundreds of Social Sharing plugins in the market. I'm only going to talk about the one that I use and in this case, Social Warfare.
For $29.00 (renews every year), you can have beautiful Social Sharing buttons that are pleasant to look at and does its job well. It gives you the option to choose different designs to fit the theme of your blog.
I've seen many eCommerce websites start their own blog under a different platform other than WordPress. Its purpose is to again drive traffic organically through search engines.
Conversely, I've seen people start a blog and build their eCommerce store within the same platform. It is absolutely possible with the WooCommerce plugin.
I've gone over how to build an eCommerce store using Shopify. But when it comes to blogging, WordPress is simply better at that.
With the WooCommerce plugin, you can build your online store which gives you the ability to sell both physical and digital items and set up your own payment portal. It's that simple and good reason why they have over 4 million active installations.
As a blogger, I cannot stress enough when I say that blogging is not a straight shot. It's a bazooka and it requires constant tracking and modification to make it work the right way.
What Pretty Links does is it makes your links look better. Imagine having a link like this: smartaffiliatehub.com/dsfx544.aff.54sdf250454sd – do you think someone is going to want to click that?
Pretty Links will convert your link and shorten it to look better as well as giving you the ability to track how many clicks your links are receiving. This is awesome for when you share your links via email, social media, etc.
One of the deciding factors when it comes to making a purchase on a website is how easy it is to get a hold of someone if things go south.
Live Chat allows you to add that feature to your WordPress website giving your visitors an easy way to reach out to your support team if they have any questions that require immediate attention.
Tracking your blog or your website's stats is a great way to determine if what you're doing is moving you and your business forward. MonsterInsight is a great plugin that is designed for tracking.
It allows you to merge your Google Analytics with your WordPress website. Which then gives you the ability to track page views, where your traffic is coming from, bounce rates, how long per session, etc. You can check out the full list of features here.
The security of your website should be one of your top priorities. What if your website gets hacked and you've lost all of your data? That's why you should always have a method to backup and restore your website in case of a catastrophe.
VaultPress is subscription-based protection giving you the ability to backup your WordPress website daily as well as restore as easy as a simple click of a button.
There are alternatives to VaultPress and I've created a list just for you! Check out my list of WordPress Backup Plugins.
In Conclusion
Starting a blog can be a daunting task at first! With so many options to choose from, my recommendation is to choose plugins that you can stick with as your blog begins to grow. I am a firm believer when it comes to you get what you pay for.
Sure most freemium plugins are great, but you just can't compare them to premium plugins. Fortunately, most premium plugins also come with a free version with limited features to try out.
I hope this helps you grow your blog! If you need help with anything, please let me know and I'll try my best to help you out. Have a good one!